Updated:
Emma Watson Pixie Cut: Cute Short Haircut with Bangs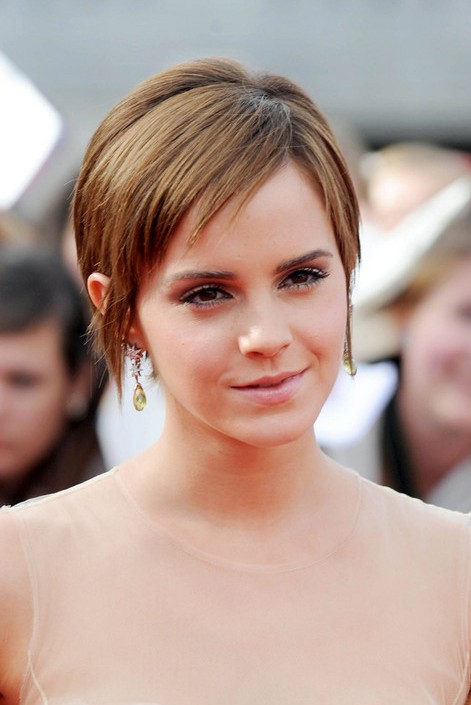 If you are going to get a new short cut, the pixie cut is a good choice for this year, because the pixie cut is really hot in last year and still hot in this year, here is a cute short pixie cut from Emma Watson, if you love her cut, just download the picture and show your stylist.
Harry Potter star Emma Watson turned heads when she cut her long hair into this cute pixie cut, she looked fresh at the 'Harry Potter & the Deathly Hallows Part 2' premiere with razored bangs and a soft auburn hue. She called her new short hairstyle "liberating" — and I agree!