Updated:
Regina King Short Hairstyle: Chic Black Hairstyle with Side Swept Bangs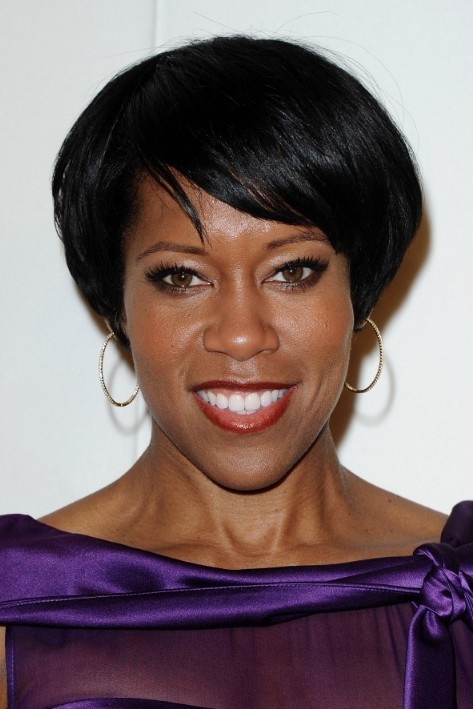 Most popular short straight hairstyle for African American: Actress Regina King's straight cut is a masterpiece in the challenging layering technique.
To execute the enviably flawless round shape of this hairdo, the stylist must cut each section of hair gradually shorter and shorter.  The length difference in each of the layers must be so slight that it is almost indiscernible to the eye.  When carried out successfully as it inarguably was in Regina's case, the consequence is a lovely bob that seamlessly tapers at the nape and sides.  The jet black shade of the hair further highlights this stunning look by reflecting light to achieve a shiny, sleek pelt.  Absolutely gorgeous!