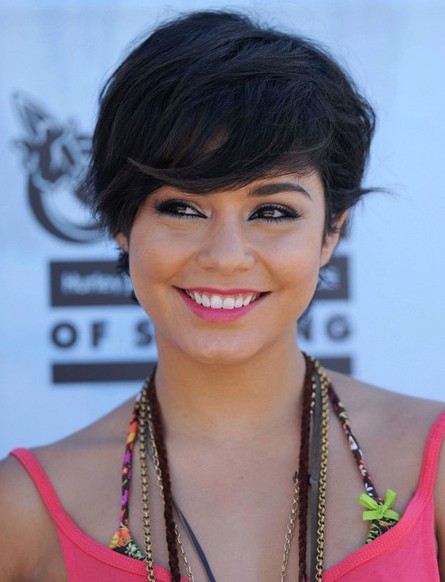 Best short haircut for hot summer days! This is one of the most popular hairstyle in this year. Vanessa Hudgens looked summer-friendly in a bright pink frock paired with a brown belt and layered necklaces.
If you are on the beach for an event called Hurley Walk the Walk National Championship, you better be ready to, well, walk the walk!
Though not surfing in the competition, Vanessa Hudgens looks like she knows how to hang ten with her surf-worthy short haircut. Without a distinct part, Vanessa's hair is divided loosely into sections by the direction that her hair is combed. It's across the forehead on the left, towards the back on the right, and straight down in the back. The beach bombshell look is complete with a fuchsia cover-up style dress with a glimpse of bikini straps at the neck along with a couple of chains.
Find more cool short haircuts for summer here.