Updated:
Fergie Sleek Updo: Classic High Bun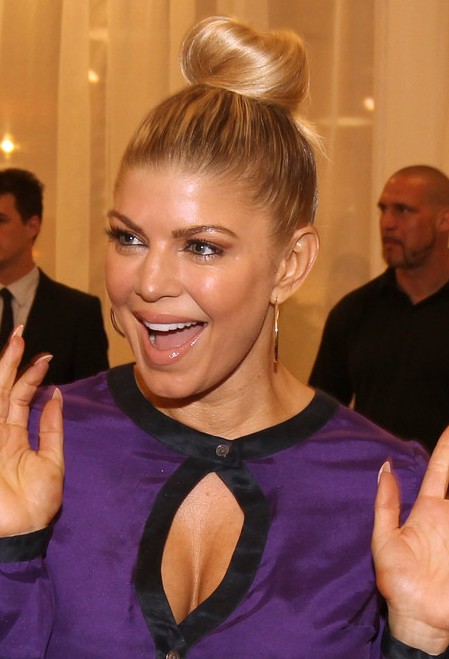 The classic high bun updo is an elegant hair style which is great for any formal and casual occasion! If you wear long straight hair, you can wear the classic high bun updo for any events!
Fergie's classic sleek high bun updo hair style can be duplicated by first tightly pulling tresses into a high ponytail on top of the head. The ponytail is then loosely twisted and wrapped around the base of itself. Bobby pins are used to secure it in place. The bun will range in size depending on the length of the hair.
DIY: How to create a beautiful high bun updo – Classic High Bun Hair Tutorial