Updated:
Jessie J Hairstyles: Short Black Wavy Bob Hairstyle for Women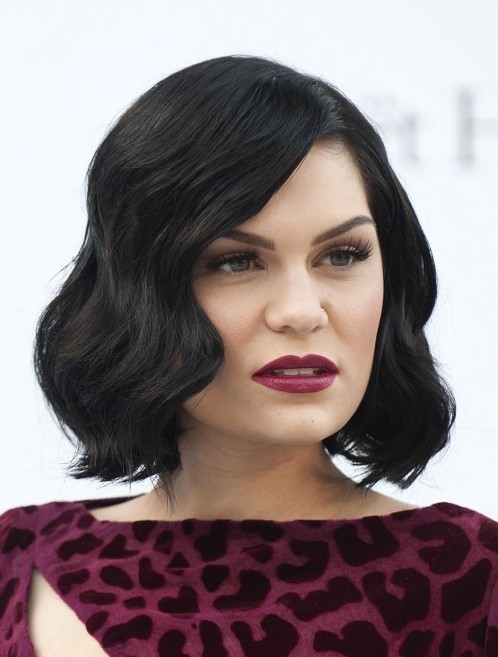 There is no need to always stay your classic bob hairstyle in straight, you can try curly or wavy bob hairstyles instead, the wavy bob and curly bob are popular in recent years, if you wear bob hair, why not add some waves or curls this time? And if you want to cut your long hair short, try pixie cut or bobs, but the bob will make you feel "safe" if you have never wear short hair, the curly bob is a good choice.
What does the J in Jessie J stand for?  We say "jaunty" because that is the perfect way to describe her fashionable and stylish wavy bobbed haircut.   With shiny ebony hair waved ever so slightly, Jessie J looks like a sexy, suave actress from a bygone era.  In reality, she is an award-winning pop singer who is always on the cutting edge of fashion, whether through her becoming hairstyles or imaginative outfits.  In this case, Jessie J is wearing animal print evening gown that looks like it has a slash or two from a jungle cat who maybe got a little jealous?