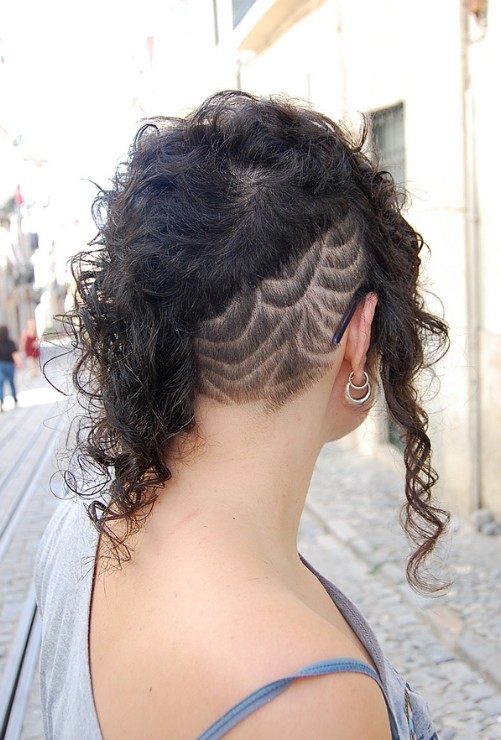 This fantastic, imaginative, pretty and futuristic hair design, from Silvia's creative mind is another hair design worthy of the highest international awards!
Lively
From an off-centre parting on one side, medium-length tousled corkscrew curls softly frame the face and give a springy, lively profile. The curly layers are graduated around and down to a softly angled V shape at the back ending in wispy swirls.
On the longer side, a loose spiral curl falls softly to the cheekbone with longer curls continuing the line down past the collar bone.
Contrasts
Around the crown area at the back of the head, Silvia cut a circle of shorter hair which radiates out into a smooth ripple-wave on the longer side and a bold, blunt cut line on the other.
And the piece de resistance of this fabulous cut is the totally unexpected modernistic design shaved into the back!
Silvia has created another completely fresh, trend-leading hair design in this unique 21st century breath-taking, spectacular, adventurous new look!