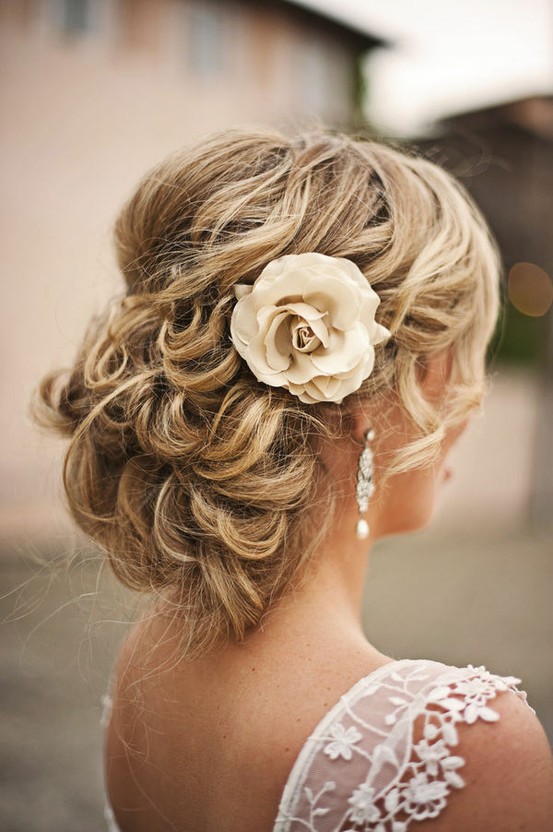 Romantic Tousled Waves with Flower
Here's a wonderfully original hair design that is perfect for a wedding or any formal occasion!
The hair is lightly back-combed at the crown and then secured with hairgrips, creating an attractive bump of volume.  Over this layer, defined strands of lightly waved hair are arranged in a 'random' criss-cross, with a couple of loose strands softening the profile.
At the back, the hair is creatively arranged in a large swirl of looped and waved curls to form a lovely mass of textures and movement, with lots of loose wisps to give the look a touch of trendy informality.
The hair is highlighted with an expertly blended mix of light and dark blonde shades that beautifully emphasise the variety of textures and lively movement in this amazing hairstyle! This romantic updo is perfect for wedding, prom and homecoming.