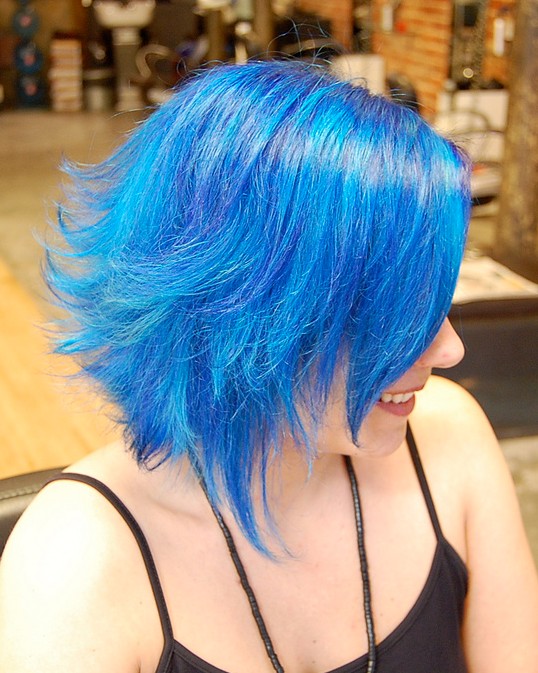 Latest Hair Color Ideas: Cool blue hair! This stunning example of blue-sky thinking – 'open-minded thinking where the limits to creativity are as wide and clear as the blue sky' showcases Silvia's creative cutting and Birgit's mastery over colour flawlessly!
Sharp & Shaggy
From a side parting, the hair was cut into long layers expertly textured and waxed at the ends to produce shaggy points when styled. The lightly up-flicked movement supplies volume and a super-trendy jagged profile, contrasting with the smooth long fringe.
Blended blues
Emphasising the futuristic elements in the style, Birgit's fabulous blending of rich shades of blue from dark sapphire to blue lagoon completes this fantastic, fashion leading hair design beautifully!
Do you love this blue colored hair? Find more 2013 hairstyles here.