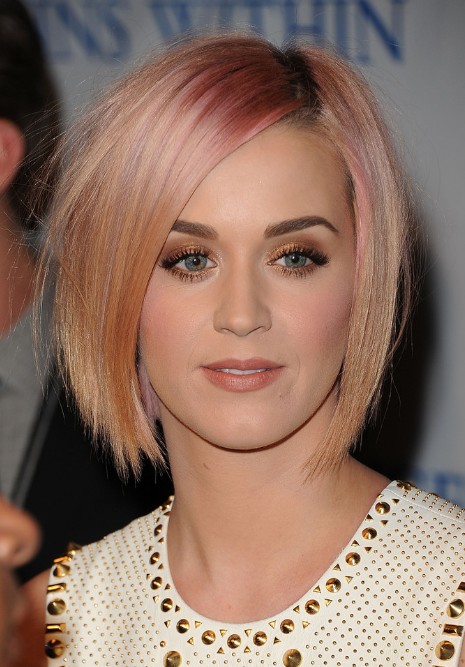 Hair Color Trends have varied greatly in 2013, we have seen everything from fun and flirty "Dip Dye Color" in vibrant, bold hues to beautiful, deep-"Multidimensional Color".
This year has lent itself well to experimenting with new looks and fresh ideas, with more options for color application than in years past. For instance if one wanted to try an attention getting purple, such as Kelly Osbourne's lavender locks, there are temporary products available-and if you are not ready to take the big leap of an all over color-a streak is just as trendy. With the many different color trends this year, you might want to try many of them-if so, you are in luck! There are many temporary colors available in both professional and over the counter products. The existence of color that coats the hair shaft, instead of penetrating it, means that your color will gradually fade over a four to six week period of shampooing-which means that you are able to safely try all the color trends you like. So have a great time changing your look and trying all the great color trends of 2012 on for size!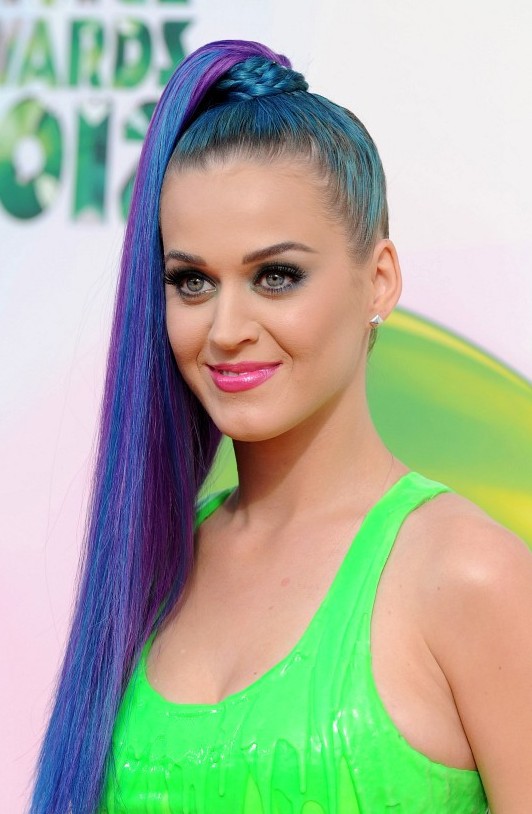 Multi-Colored Hair in vibrant hues is a hot look in 2013, as seen here in bright blue and purple worn by Katy Perry.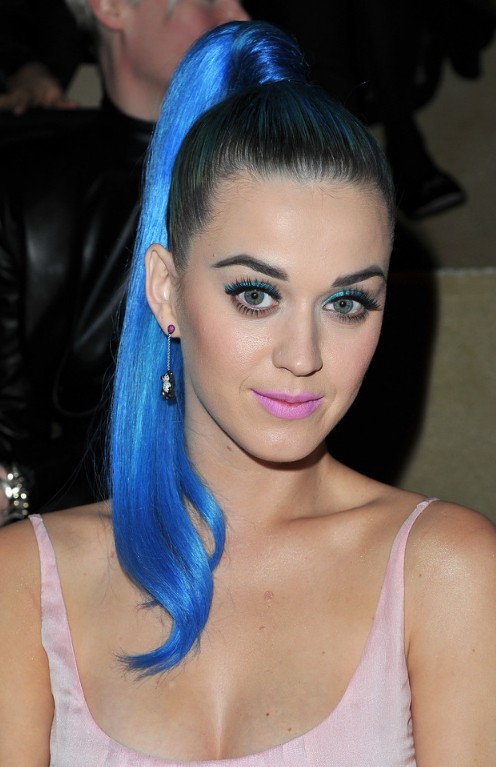 Another variation of the above color trend is streaking from root midway down and "dipping" out to ends as seen here in electric blue.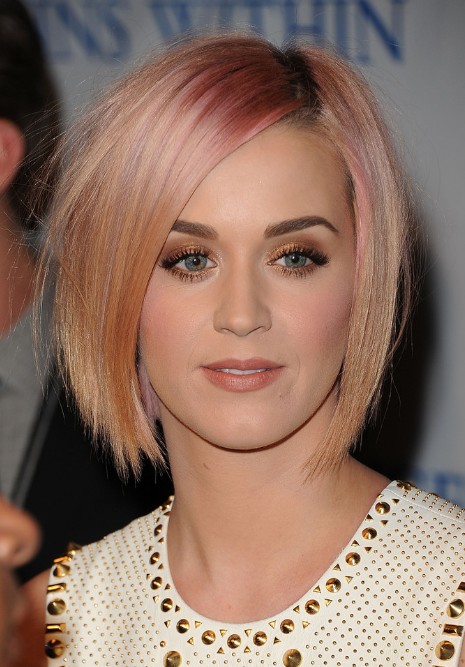 Muted shades of pink are beautiful on blond tresses for an understated yet bold statement all at the same time-"who knew"?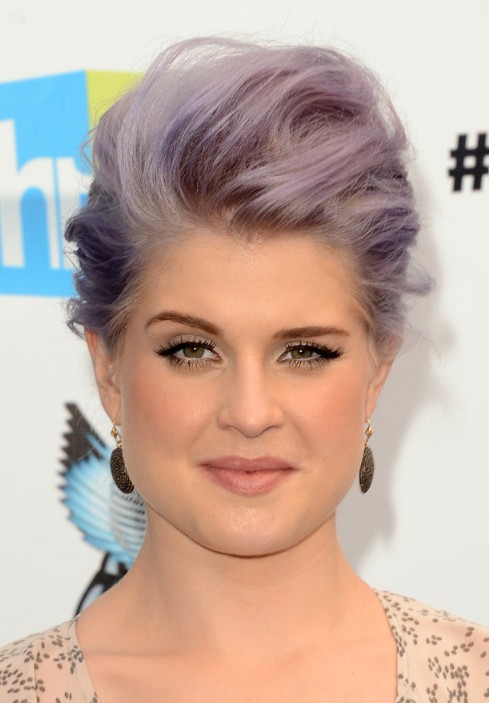 Pale pastel shades, such as Kelly Osbourne's lavender Up-do are very popular in 2013 as well.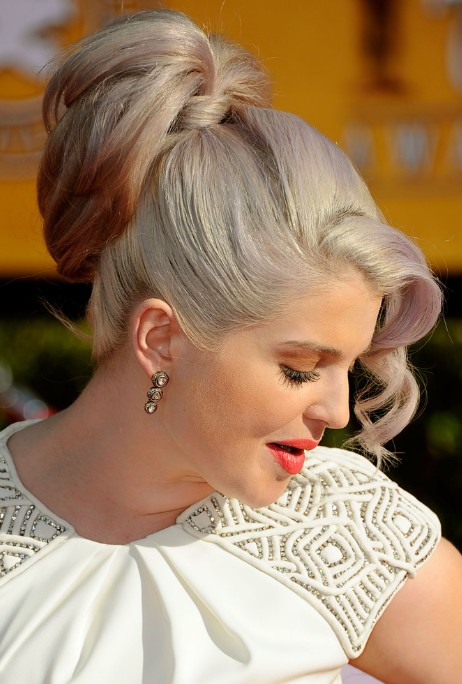 "Dip Dyed" as seen here in Kelly Osbourne's pretty, blond ponytail with the surprise of red ends.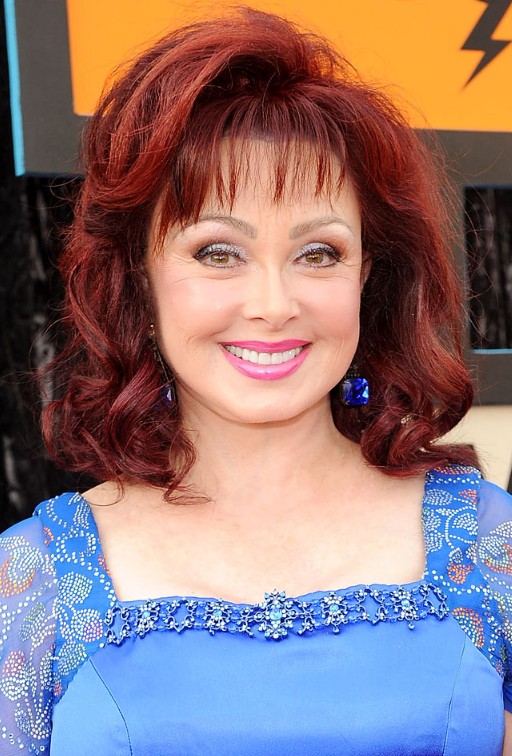 Multidimensional Color such as Wynonna Judd's gorgeous red locks are always an attention getter and very big in 2013.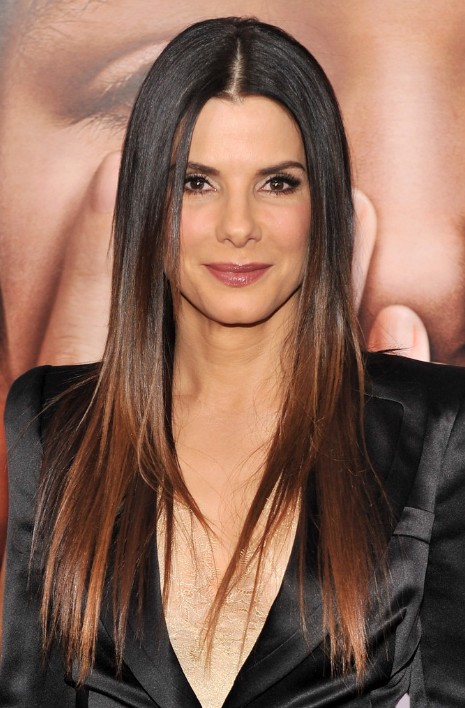 The Ombre Color Trend makes an appearance again for 2013. This is a look which fades from one color to another from root to end, and can be very bold-such as a gothic black to a magenta or more subtle as seen here with Sandra Bullock's shades of brown.
There is much to choose from in 2013, just remember as you choose your color to consider the color of your complexion, your choices in make-up, your personality etc. By all means-experiment, with all of the temporary colors available today you can certainly take the chance without the fear of being "stuck" with something you don't like for months on end. The most important thing is to have fun recreating your look!