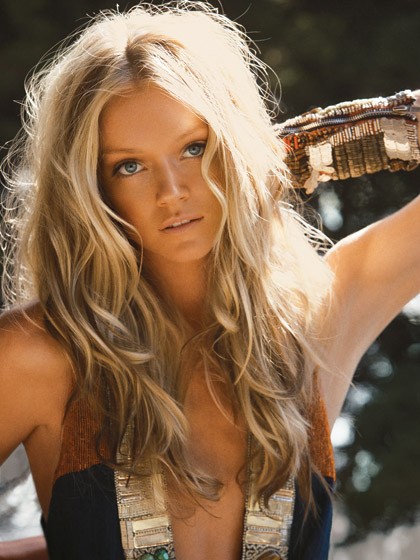 Hair Ideas for Summer: Simplest, Sexiest Hair Ideas Ever – beachy waves
Planning to impress with your long trendy tresses?  This is the way to do it!
Long layers and tousled waves add lots of width and volume to this fabulous look.  The centre parting and loose, casual tendrils caress the face accentuating the eyes, cheekbones and lips in a very attractive way!
And the wonderful movement and texture is given depth and added dimension by the amazing mix of ashy blonde and dark blonde shades, which are perfect for a truly contemporary hairstyle.
A little back-combing at the crown adds height and a touch of relaxed windswept styling shows that you're not trying too hard to impress!