Updated:
Kelly Osbourne Colored Short Messy Hairstyle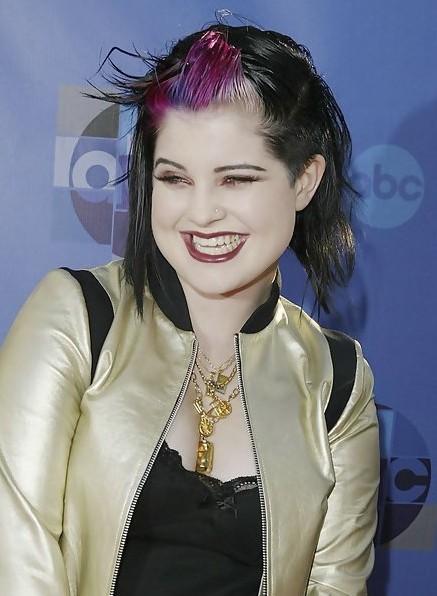 Experimental is not usually an adjective used to describe a hairdo, but we have to admit that Kelly Osbourne has really come up with something new and unexplored.
With the solitary section of her hair that is dyed pink, purple, blue, blond, Kelly has created twisted the hair back but it is escaping from the side in a way that we cannot find an explanation for in our independent research. The rest of her dark hair seems almost flat-iron straight in some sections, but decidedly wavy in others. This is a hairstyle that must be studied for a long time before any conclusions can be reached.