Updated:
Halle Berry Short Pixie Haircut: Hairstyles For Women Over 40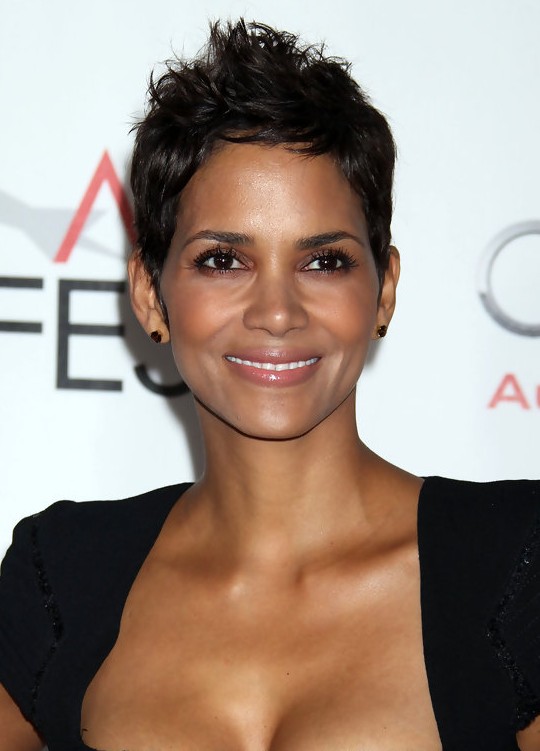 The short haircut is really hot in recent years, as you can see a lot celebrities sport short haircut, including bob cut, pixie cut, razor cut etc. Today I'd like to introduce you a stylish short messy haircut from Halle Berry, OK, you may know that it is a pixie cut right? Halle Berry is famous by her signature pixie cut, her signature pixie cut never gets old.  Most of time she sports sexy funky messy pixie cut, and a lot people love this cut. She started the pixie trend way back in the 90s and continues to keep the look fresh and modern, more and more young ladies also love to sport pixie cut these days.
This is a great hairstyle for women over 40s, and don't want to wear long hair any more, why not consider this stylish pixie cut from Halle?