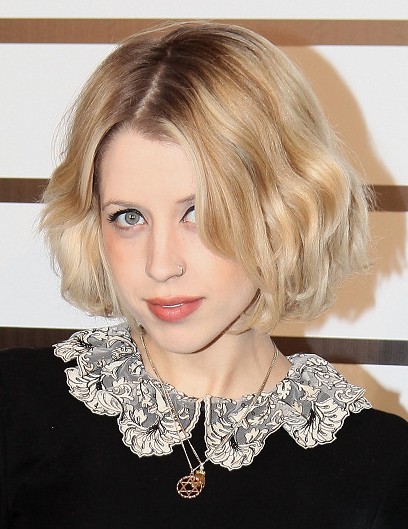 Latest sexy short haircut for women: Platinum Wavy Bob Haircut
If you look carefully, you may notice that British model and television star Peaches Geldoff is about to become a mommy in this photograph.
Obviously feeling no need to be frumpy because of it, Peaches' hair is in a casual chin-length bob with a less than casual color… the always celebratory platinum blond.  Parted loosely down the middle, her flaxen hair tumbles down in effortless, glossy waves.  A nose ring, vintage tweed dress, and funky buff and black platform shoes let us know that Peaches will be transferring her unique vibe and vibrant style into the world of motherhood. Do you love this bob cut?