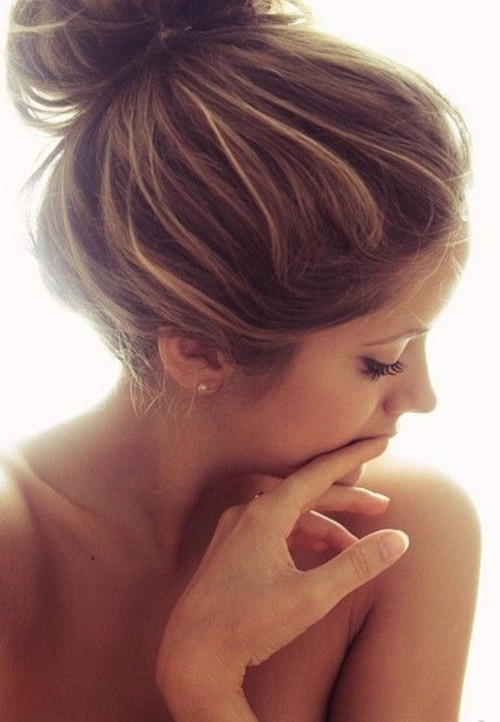 Girls Hair Ideas for Spring/ Summer
This timeless style has been creatively updated to shine on the red carpets of Hollywood and the fashion shows of New York, London and Milan.
From the front, the hair is swept back with the hands and secured in a casual, messy bun just behind the crown.  This allows the top, sides and back of the hair to bulge out slightly creating flattering height and volume.
Lots of loose wisps soften the hairline and create a relaxed, 21st century vibe underneath the swirling, free-form chignon. The trendy mixture of light- and dark- blonde highlights adds attractive depth and texture, emphasising the movement in the hair beautifully.
This fabulous high messy chignon updo hairstyle effortlessly creates a contemporary image of softness and elegance!