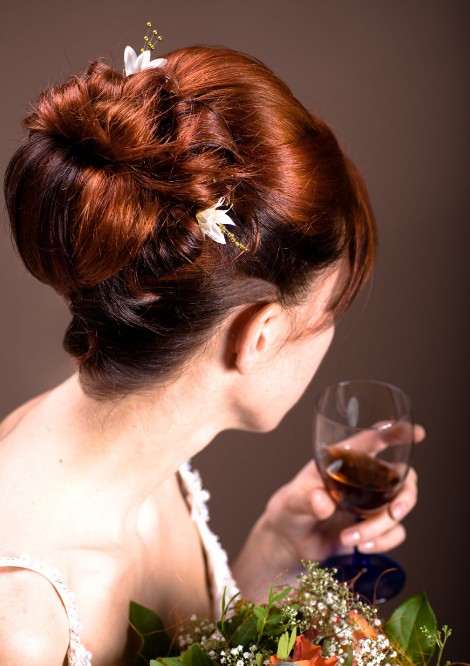 Choosing Your Wedding Hairstyle
Selecting the perfect hairstyle to finish your bridal look may sound like one more overwhelming task to add to the stress of planning your wedding, but your hair is a critical part of your total wedding day look so it's important that you take the time to plan out your style so that you can feel confident and beautiful on your big day.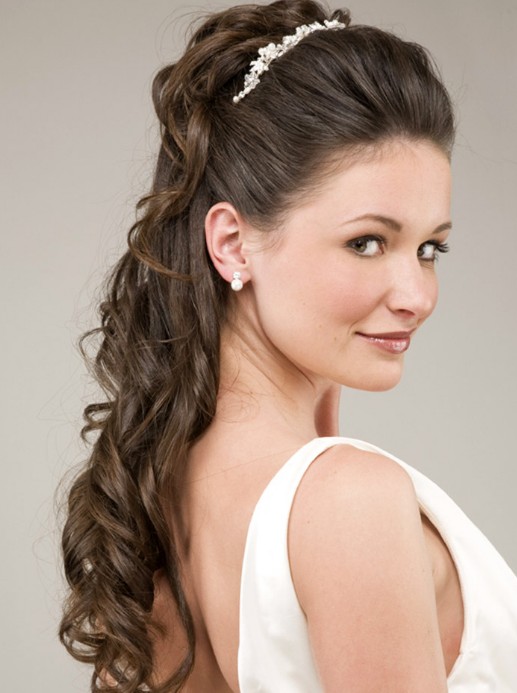 If you are planning on having a professional do your hair for you on your wedding day it is wise to plan a consultation several  weeks—or even months—in advance so that you can get their important regarding your look, try out a few styles, and settle on the one that you like the most. Of course you will want to have some input when you first speak with your stylist so you can narrow down the options more quickly—and get to the fun of practicing styles!
When you are planning your wedding hairstyle there are a few things that you should take into consideration:
How Long Will Your Wedding Day Be?
You will have pictures taken of you virtually from the moment you wake up on your wedding day until you have settled into your honeymoon suite that night. You want to make sure that your wedding day hair stands up to all this notoriety and remains beautiful from until the very last camera flash. This is why you need to consider how long you will need your bridal hairstyle to last when making your choice. Talk to your stylist about your hair type and which styles are most likely to last as long as you need them to, including whether you will need to do any upkeep throughout the day.
The Style of Your Gown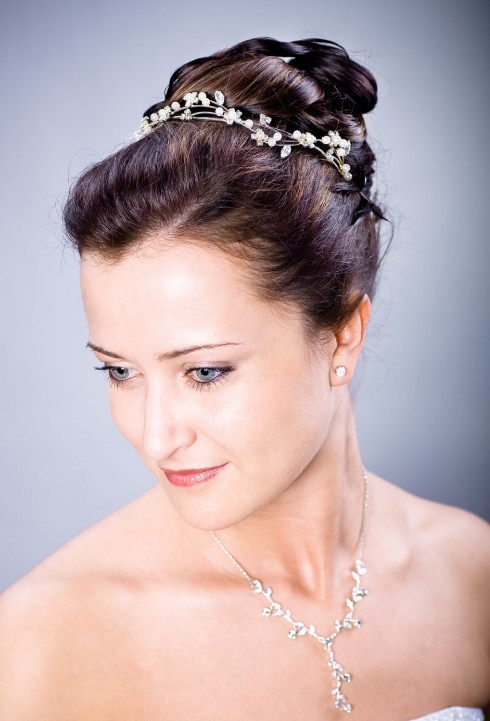 One of the major things you will need to consider when choosing your bridal hairstyle is the style of your wedding gown. You want your look to be seamless, and that means choosing a hairstyle that will complement your gown, including the neckline, details, and overall aesthetic. For example, if you have chosen a loose, airy gown, you shouldn't choose a tight or overly structured hairstyle, and if you are going to wear an evening gown you won't want to wear a casual style. Bring a picture of your gown to your hairstylist so they can give you advice about the style that would work best for your overall look.
Popular Styles
Some of the most popular bridal hairstyles are:
A sleek bun is a clean, classic look that lasts throughout the day.
A loose, effortless up-do is elegant and romantic.
Structured waves are the perfect platform for accessories like sparkling pins and flowers.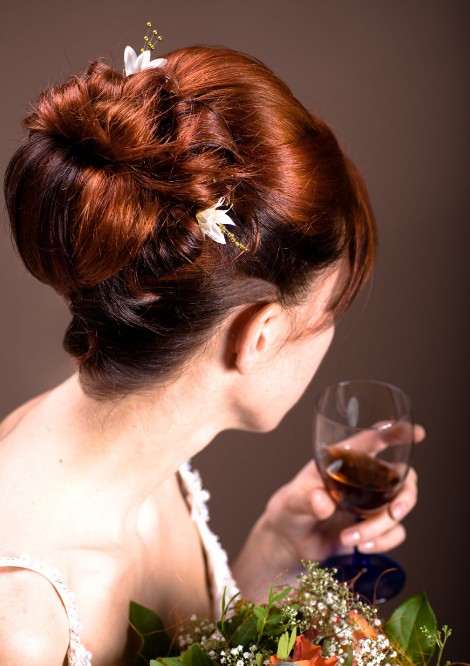 Find more beautiful wedding hair styles on hairstylesweekly.com