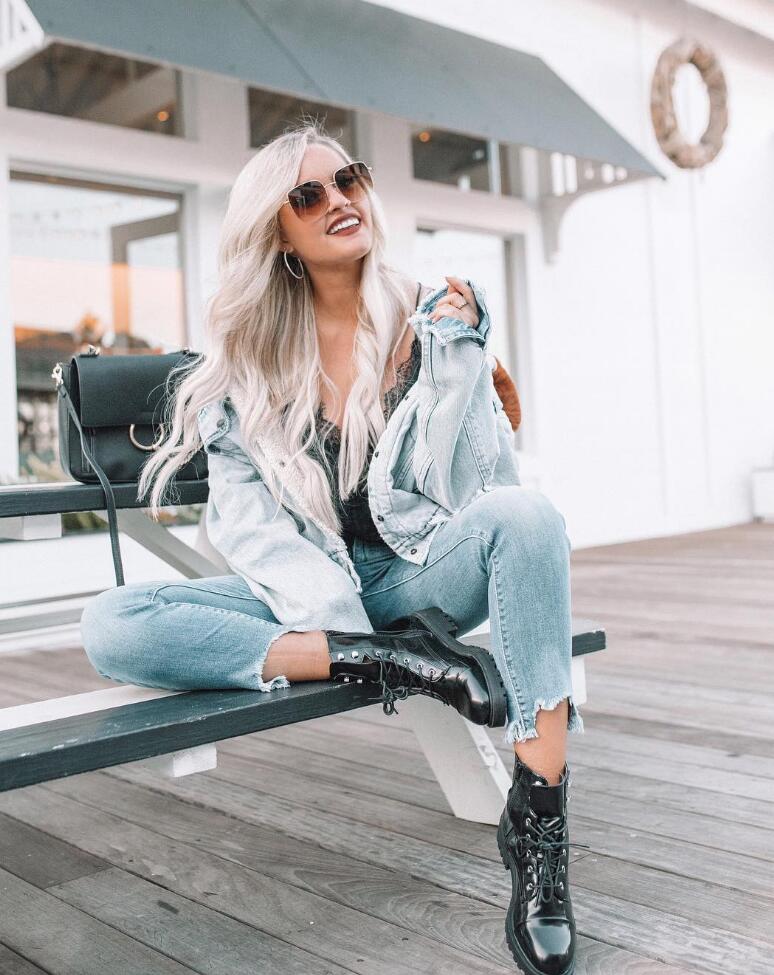 Whether you have naturally white blonde hair or have always dreamed of going platinum, there is something undeniably striking about super blonde locks. It is no wonder platinum blonde hair has been spotted on all of the hottest celebrities. From Christina to Lena to Rita and Iggy, (and all the way back to the iconic Marilyn Monroe), this alluring shade never goes out of style.
Do you already have platinum hair? Have you been dreaming about taking the plunge? Then it is time to learn how to maintain platinum blonde hair. These tips and tricks will give you bombshell inspired locks all season long!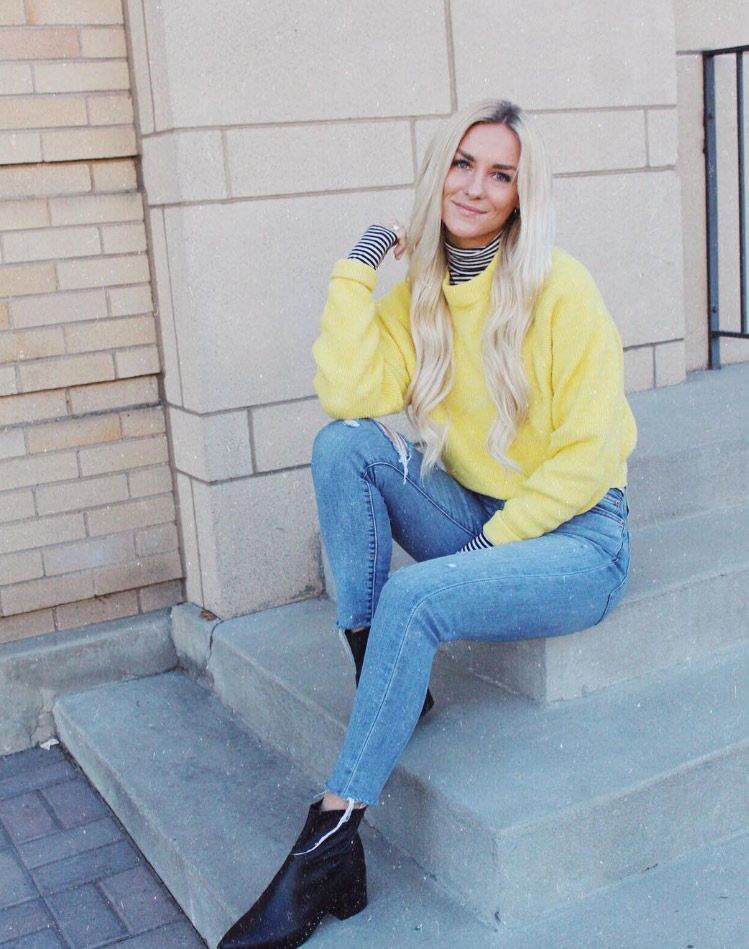 Tip #1 Embracing The Platinum Trend
During the fall season, many of us choose to color our hair. This is the perfect time to take it a shade or two darker than normal. Not this year! The trend for fall is to lighten up your color instead. Just think of platinum blonde as a more extreme version of this fun hair trend. So, why are so many stylish and fashion forward women choosing this dynamic shade of blonde, and why should you embrace the platinum blonde trend?
Think of it this way: this hair color is bold and dramatic. It makes a statement and can even brighten up the features on your face. That makes platinum blonde both beautiful and flattering. Which brings us to tip number one…
Tip #2: Use a Purple Based Shampoo
When going blonde… don't forget to go purple. This next step may sound a little strange, but using a purple shampoo (we like the Paul Mitchell Color Care Platinum Blonde Shampoo) is the absolute best thing you can do for your hair. Not only does a purple shampoo help you maintain that picture perfect shine, but it also keeps those brassy tones at bay.
The purple color in the shampoo works to neutralize brassiness and add more life and vibrancy to your hair color. It is one of the best ways to protect your hair – and increase the lifespan of your color. You never know… that could mean fewer trips to the salon and more time spent enjoying your platinum locks.
Tip #3: Use Conditioning Products To Avoid Dryness
One of the major issues facing colored hair? Dryness and damage. The chemicals in the dye can impact the overall texture and appearance of your hair if you aren't careful. This is especially true when going platinum blonde. Why? It typically requires many sessions with your colorist before you can achieve that perfect platinum shade. That means you absolutely need to use the appropriate products on your hair.
Choose a conditioner that is specifically designed for color treated hair. There are even some on the market that target platinum blondes, like the Paul Mitchell Forever Blonde Conditioner. Another tip to prevent dryness? You may also want to incorporate a quality hair mask into your routine once a week. These steps will prevent dryness and damage that can come along with this striking shade.
Tip #4: Be Prepared To Put The Work In
Some hair colors require more maintenance than others. When you dye your hair darker, your roots tend to take more time before they become noticeable. That gives you a little wiggle room when it comes to scheduling a root touch up. Platinum blonde hair on the other hand is all about maintenance and upkeep. Those roots can show up before you know it! Plus, without proper care, that head turning color can turn brassy. That is the last thing you want. The reality is that platinum blonde hair requires regular attention and frequent trips to see your hairstylist.
(You will want to visit your stylist every four weeks for best results.) So, before you make the decision to go blonde, consider what it will take to maintain the color on a regular basis.
Tip #5: Always, Always Talk To Your Stylist
Want to maintain platinum blonde hair? Then keep the lines of communication open with your hairstylist. Remember: your stylist or colorist has seen it all before. They can look at your skin tone and hair type and have a good idea of whether or not ultra blonde hair will suit you.
So, trust their advice. They are called hair experts for a reason! If you have questions or concerns about the color itself, how to maintain platinum blonde hair, or how deal with issues that arise – ask, ask, and ask some more. According to stylist Whitney Morrow,
"Platinum blonde hair has much less melanin than darker hair so protecting it from the sun's UV rays is very important. Products like AG's Fast Food leave in conditioner have a PABA-free sunscreen that does just that."
So, for platinum hair that stays healthy and looks great, always consult your stylist.
Platinum blonde hair is in. With more and more celebrities lightening their hair color, there is no denying the fact that super blonde locks are having a moment. So, talk to your stylist, be prepared to maintain platinum blonde hair, and use the right products. Once you do, there will be no stopping your stunning self.