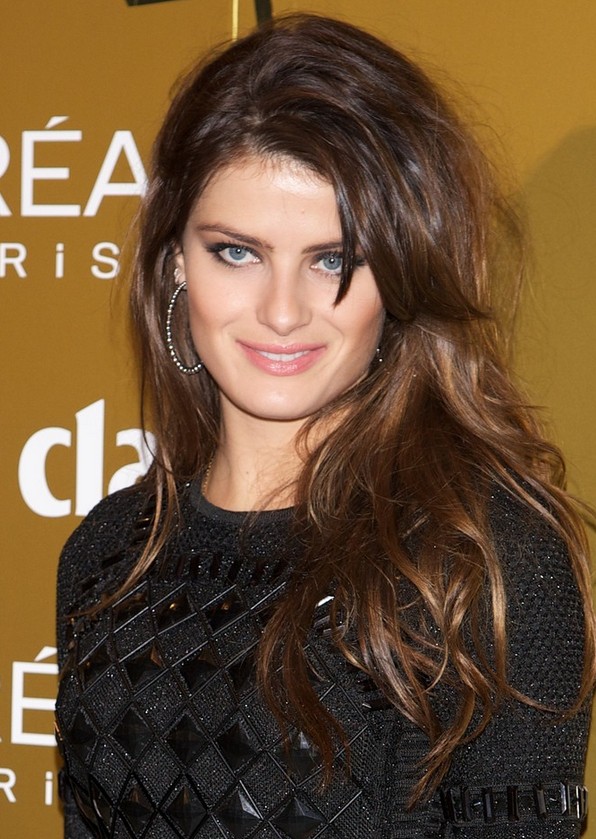 Sexy long brunette hair style with layers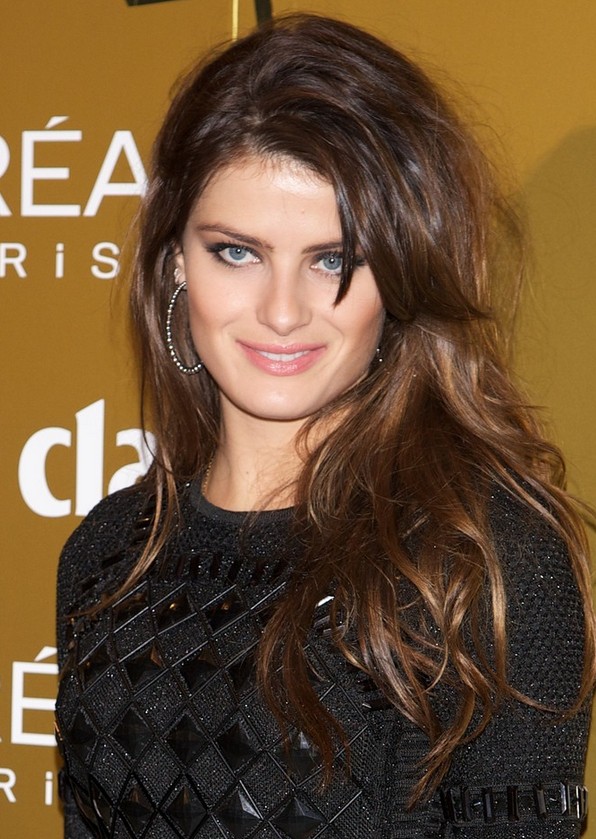 Oh la la, Isabeli Fontana takes her runway looks to the 2012 Marie Claire Prix de la Moda Awards in Madrid, Spain. Isabeli Fontana, a Brazilian model discovered at the age of 13, has a lot of process "working" her hair.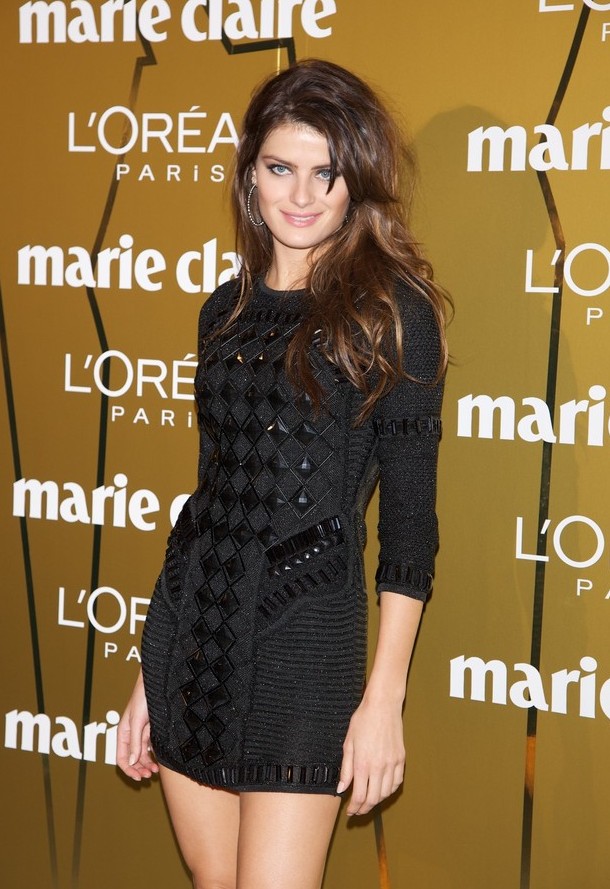 Her long brunette locks are styled in a messy mane with a brush of bangs across her forehead. The bangs are not the only layer; Isabeli has a few different lengths layered into her hair which result in this tousled, sexy look. By way of contrast, Isabeli's black sweater has tons of structure with its geometrical design of shiny black diamonds and rectangles.