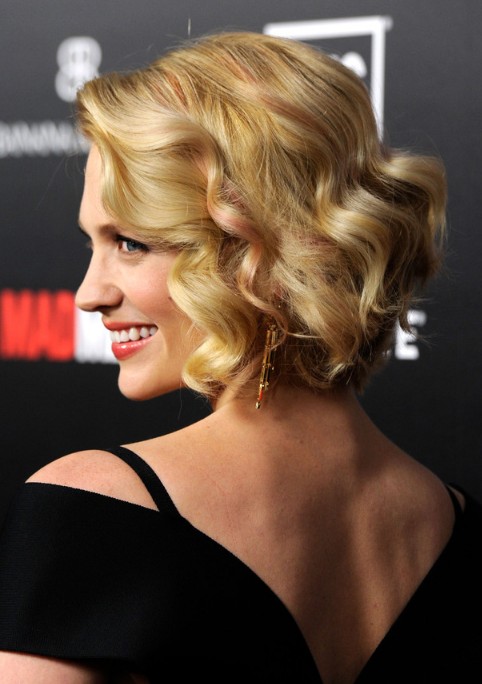 Latest popular short hairstyle for women: the curly bob cut
One of the most sought after aspects of the bob hairstyle is the graduated grade of the cut at the nape of the neck. This effect is even harder to achieve with curly or spiraled hair because the curls have to be curled at just the right angles to land at just the right spot.
Well, by golly, if Mad Men starlet January Jones has accomplished just this elusive hair tour de force. Adding further to the artistry of her coif, January Jones has several strawberry blond highlights that make their appearances in exactly the best places to make this a bob for the history books.