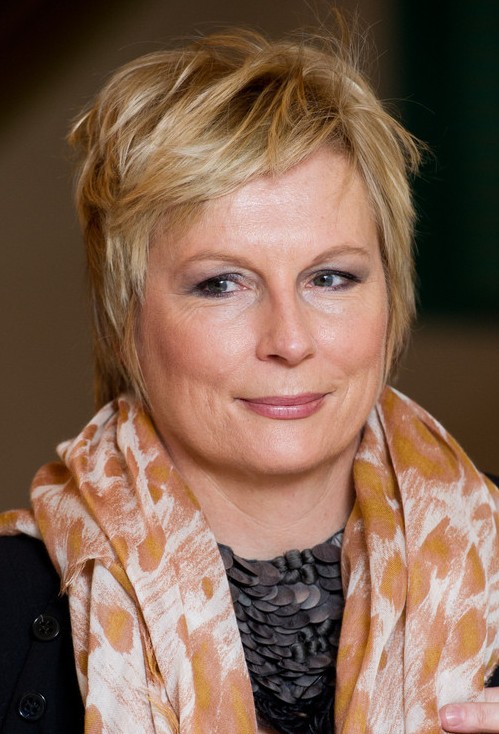 Latest popular hairstyles for mature women: blonde easy breezy pixie cut. Multi-talented English actress and singer Jennifer Saunders is mature and elegant at an awards ceremony to honor women in film and television.
Her fine, blond hair is cropped short in choppy layers. Parted on the right, her hair is exactly the kind that you find yourself running your fingers through all day. The blond color is very well-suited to Jennifer's glowing complexion, especially the cool platinum highlights! Carrying on with the gold and precious metals theme in her clothing, Jennifer is wearing a gold and sable patterned scarf at the neck and an engaging black sweater with gold sequins.
A lot people looking for hair styles for women over 50, this pixie cut is great for this age, if you love short hair, why not try this cut this time? And the pixie cut is one of the most popular hairstyle in recent years.