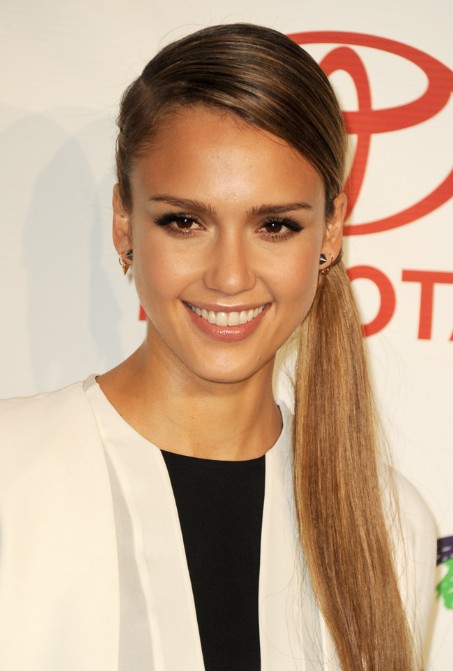 Cute Side Braided Ponytail for Long Hair
Looking for a cute casual hair style for fall? Here is a new chic ponytail hair style from Jessica Alba, she wore her hair in a neat French side braid with an extra long ponytail.
How to do Jessica Alba's Ponytail
If you love this style and want to do it at home, you can follow this guide to style this elegant updo ponytail:
Step 1: First of all, make a deep side part.
Step 2: Then you can separate your hair into 2 sections with one starting down the side part and diagonally moving down to behind the other ear.
Step 3: Start with the thinner part, French braid down the side and moving down the back of the head. Instead of braiding down the remaining hair, leave loose so you can gather in the ponytail.
Step 4: Gather all the hair into a tight ponytail.
Step 5: Use a strand from the pony and wrap around the hair to hide the elastic.
(tips from dailymakeover.com)
Here is a picture of back view of this cute long sleek ponytail: cute braided ponytail updo