Updated:
Kristen Stewart Romantic Messy Loose Braided Bun Updo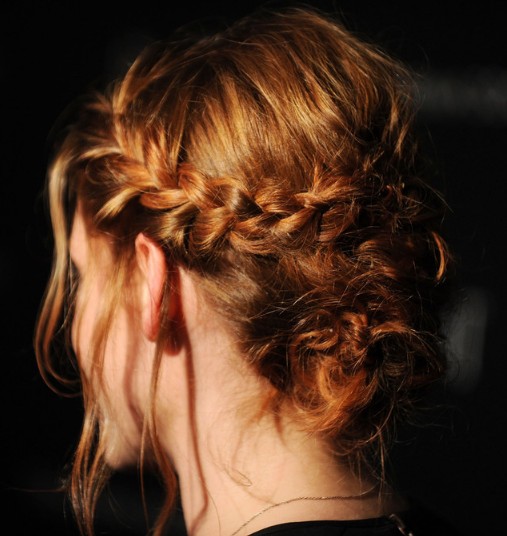 Kristen Stewart is wild and carelessly beautiful, with this messy and romantic, braided bun, if you are looking for a new casual messy updo for some casual events, this one is great  for these occasion.
The hair is parted to one side and roughly blow dried. The crown is given volume and height with some backcombing. The side is french braided to just behind the ear, then the remaining length is braided. All of the hair (excluding the braid) is pulled back and twisted in sections and bobby pinned at the nape of the neck. The braid is then swept over the top and bobby pinned above the twists. Small sections of the bangs and around the face are pulled out for framing, adding to the messy look.