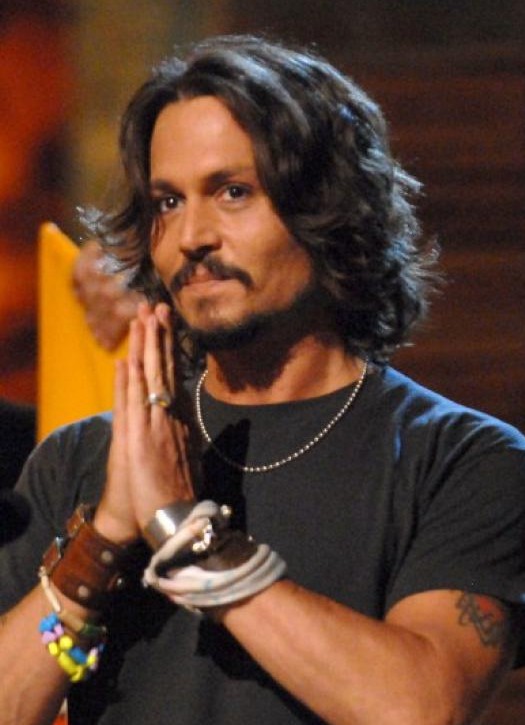 Sexy center parted long hairstyle with layers for men
Johnny Depp was born on June 9, 1963, he is an American actor perhaps best known for his portrayal of Captain Jack Sparrow in the "Pirates of the Carribean" series. I love these films very much! Depp also starred in movies such as "Edward Scissorhands," "Charlie and the Chocolate Factory," "Sweeney Todd," and "Public Enemies." Johnny Depp love long hairstyles and medium length hair very much, he looks great with layered long hairstyle, as you can see his long hair here.
This is really a sexy center parted long hairstyle for men. Long and luscious hair quite bring character to this, "Pirates of the Caribbean" star. To get this hairstyle johnny allowing his length down below shoulder level, Johnny's top portion is marginally layered to increase his wave. If you wear long hair, then it's easy to achieve this style, and if you wear short hair, you can grown your hair a little longer or try wigs.