Updated:
Kathleen Robertson Hairstyles: Glamorous Short Soft Retro Curly Hair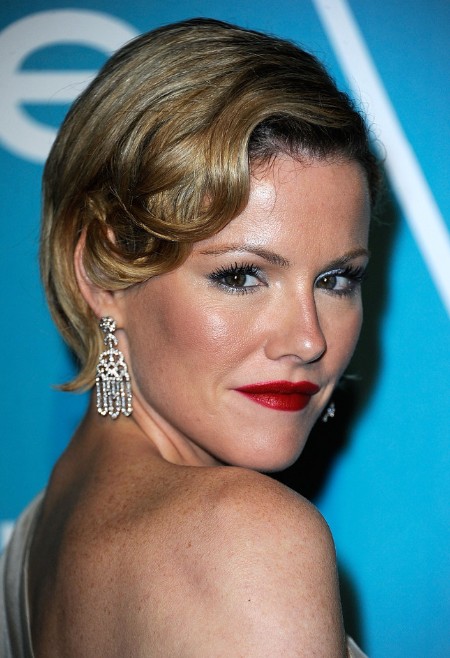 Talented actress Kathleen Robertson has that look in her eyes. You know the one… when you are looking your best and you know it! Of course, it all starts with the hair.
Kathleen's hair is parted dramatically to the side with gossamer silk strands cascading in structured waves across her temples. Each strand is secured behind her ear with a bobby pin, revealing an intricate, sparkling chandelier earring. As she gazes over her shoulder, our eye is drawn to her vintage makeup so apropos for this flashback style: red lipstick, silver blue glittering eye shadow, and long, arched eyelashes.