Updated:
Katie Holmes Dark Brown Curly Hairstyle with Side Swept Bangs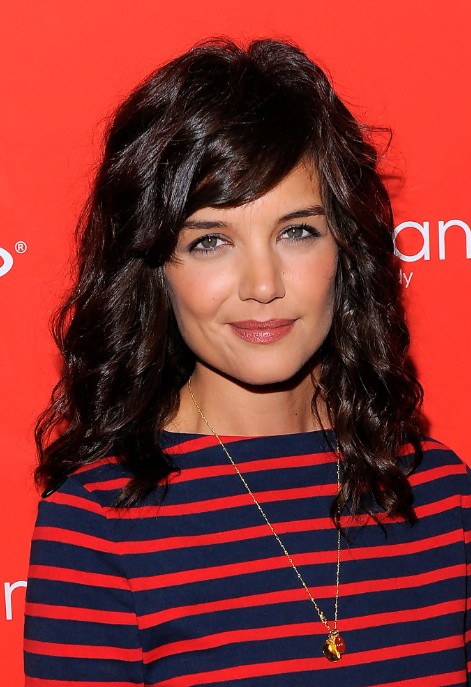 Katie Holmes hit the red carpet with a powerful and distinct look, wearing side-swept bangs and medium length messy curls. A hint of burgundy can be seen in the right light in an otherwise dark brown color. The bangs are cut just below eye level and swept to the side exposing her gorgeous eyes.
The easiest way to achieve this look, is to have all of the hair put into hot rollers while wet. Remove the rollers once the hair is dry, run your fingers through the curls to break up the ringlets and complete with a splash of finishing spray.