Updated:
Katie Holmes Short Haircut: Cute Box Bob Cut with Bangs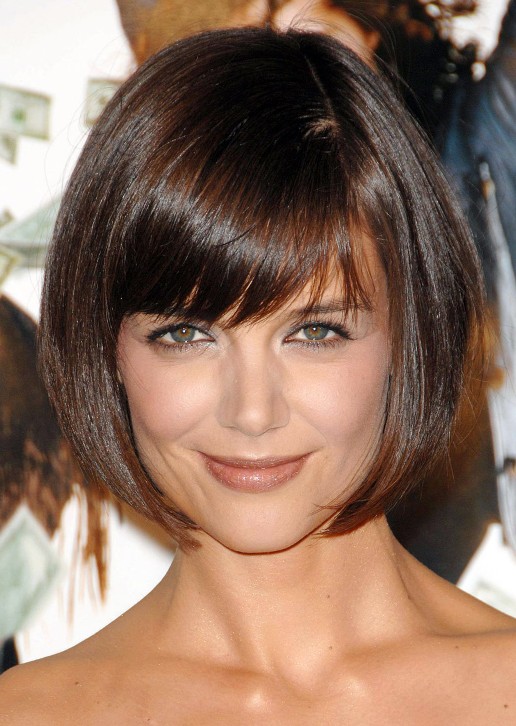 Katie Holmes' Short Bob with Bangs: This is one of the most popular cute bob hairstyle for short hair for years, a lot female love this short cut very much!
The short bob hairstyle is a timeless hairstyle that can be worn by everyone. It is for sure suitable for every women out there who want a new hot hairstyles. At the "Mad Money" premiere, Katie Holmes shows off her short bob with eyebrow-skimming bangs. Katie Holmes' bouncy bob is great for young moms and power professionals.