Updated:
Katy Perry Hairstyle: Short Sleek Blue Bob Cut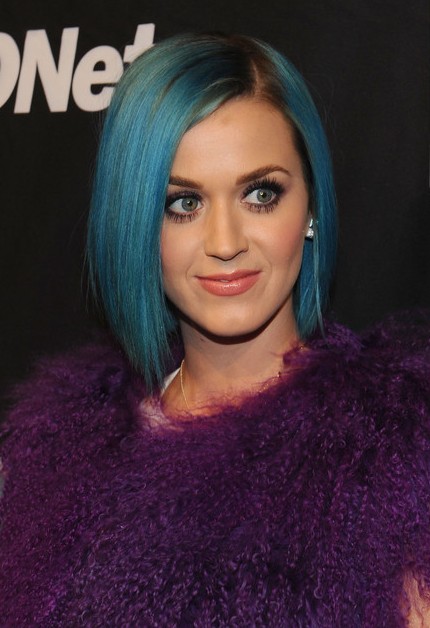 Juicy, ripe blueberries and wispy cotton candy are not the only sweet treats that look great in blue! Katie Perry has chosen this less than common shade for her smooth, straight bob.
Since the style itself is relatively straightforward with a side part and no curls, braids, or barrettes, Katie Perry is using the sapphire color of her hair to draw the eye in and hold it! Okay, well the giant, wooly purple stole worn over a pale blue dress is a bit of a distraction, but we did notice the hair a second or two in advance of that!