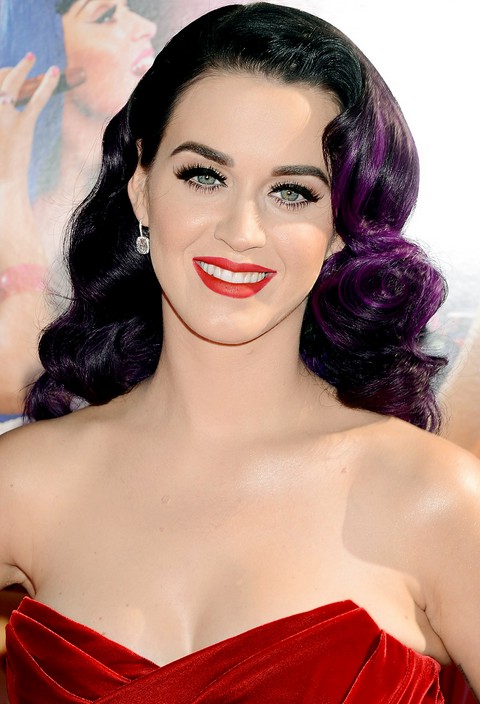 Here's the trend-setting singer in a fabulous look that's all-out glamour and perfect for a formal evening event!
Always breaking fashion boundaries, Katy is wearing a retro-Hollywood glamour style, brought firmly into the 21st century with fabulous purple highlights!
The hair is one-length and has a blurred off-center parting with the hair styled off the forehead and curving round into deep waves that highlight the eyes and lips.
The asymmetric hair design continues on the other side brushed back from the face and pinned behind the ear.  The hair is dyed black with a purple sheen that harmonises with the purple highlights and compliments Katy's skin-tone beautifully!