Updated:
Kesha Long Blonde Hairstyle with Soft Curls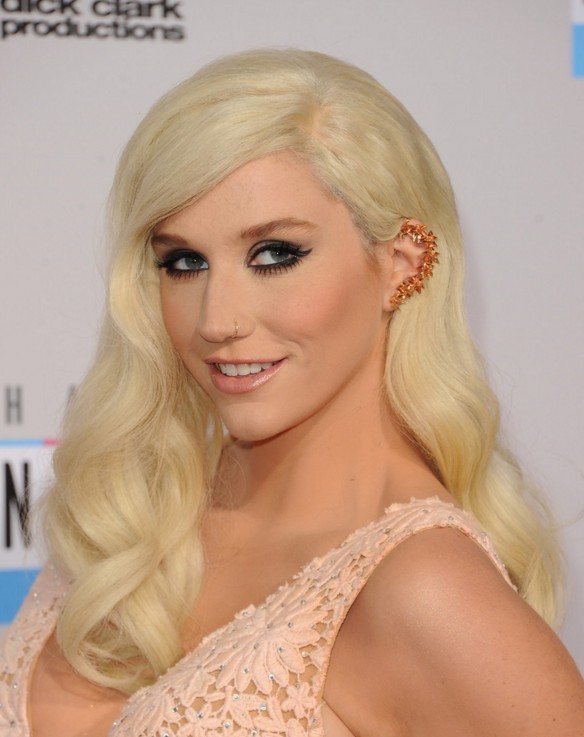 American singer and rapper Ke$ha has a dollar sign in place of the letter "s" in her name.
She is, in fact, quite a successful recording artist and she makes takes advantage of her positive cash flow to deck herself out in costly garb and to bring out her natural beauty with accessories, so to speak. If you count hair as an accessory, Ke$ha's is bottle blond, wearing her tresses here in soft curls past the shoulders. Other accessories include false eyelashes, a gold nose ring, and a very interesting ear decoration that follows the curve of her ear from the tip to the lobe.