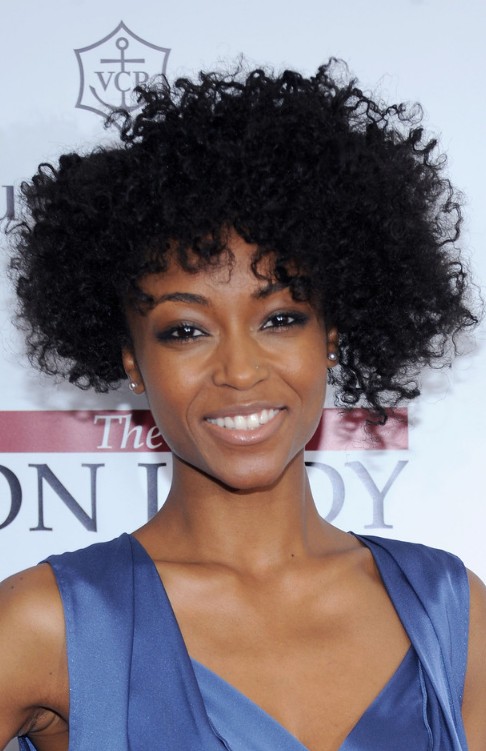 African American Naturally Curly Hairstyles for Women
YaYa DaCosta rocks a deceptively easy hairstyle for the NYC premiere of The Iron Lady.   You may notice that YaYa's coils are styled asymmetrically leaving one side of curls tightly coil and stretching others on the opposite side out to create more volume. This is really a stylish hairstyle.
To accomplish YaYa's epically riotous curls, just wet your hair and apply moisturizing oil.  Separate sections, one by one, into two equal strands.  Twist the strands around each other and then rub the ends so that they do not untwist themselves.  Dry overnight or sit under a bonnet dryer set to medium heat.  When your twists are dry, just untwist them and style as desired. Do you love this short black hairstyle?