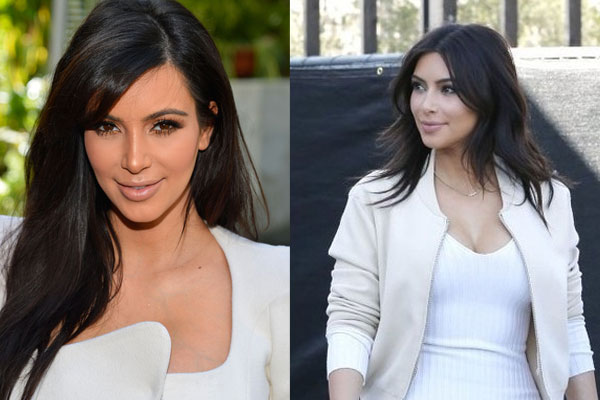 Celebrity hairstyles 2014: Kim Kardashian's New Haircut
Kim Kardashian cut her hair recently, she cut her sexy long brunette straight hair a little shorter, she wears new medium length hair now.
Well, it might not be earth-shattering news, not like Miley Cyrus, who chopped her long hair into a very short pixie cut last year! But Kim's new shorter cut is actually really cute. The 33-year-old reality star showed off her textured chop this weekend while hitting the town with fiancé Kanye West. Kim's new shorter, layered hair style is pretty different from her classic-Kim flowing locks. Take a look at her hair pre-chop, you will know what I mean.