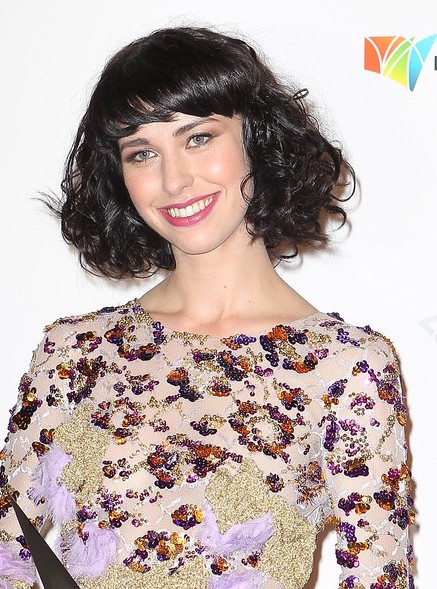 Female artist of the year award winner Kimbra is a successful pop singer from New Zealand who knows how to carry a tune and how to carry off a hairdo.
Short curly hairstyle for women: Her deep, dark-toned hair is cut short.  Since curls make hair look shorter, even though her hair appears to fall to her neck, her hair would actually hang a bit longer if it were straight like her bangs.  Kimbra is mixing both curly and straight texture in this fashion statement of a hairstyle.  Her straight bangs are cut just above her brows and the rest of her hair is curly, curly, curly!
This sexy short black curly hair style is great for Oval, Oblong, Square, and Diamond face shapes! If you tired of the straight cut, why not try this sexy one this time?