Updated:
Kristen Stewart Casual Messy Ponytail Hairstyle for Short Hair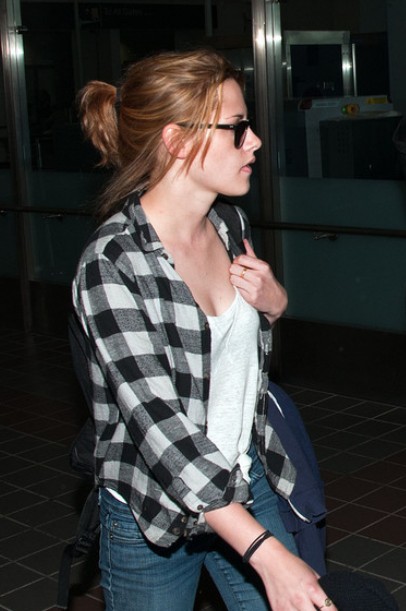 Kristen Stewart style is effortlessly cool and casual with the simple messy ponytail. Her hair is cut at shoulder length, with long layers, and colored with brown and blonde highlights.
The hair is spritz with a heat protective spray and completely blow dried. The hair is pulled back loosely into a high ponytail and tied with a black hair band. The bangs and small sections of hair around the face are pulled out of the ponytail to fame the face. This style is very easy to achieve and is perfect for that 'do on the go.