Updated:
Halle Berry Hairstyles: Short Messy Black Pixie Cut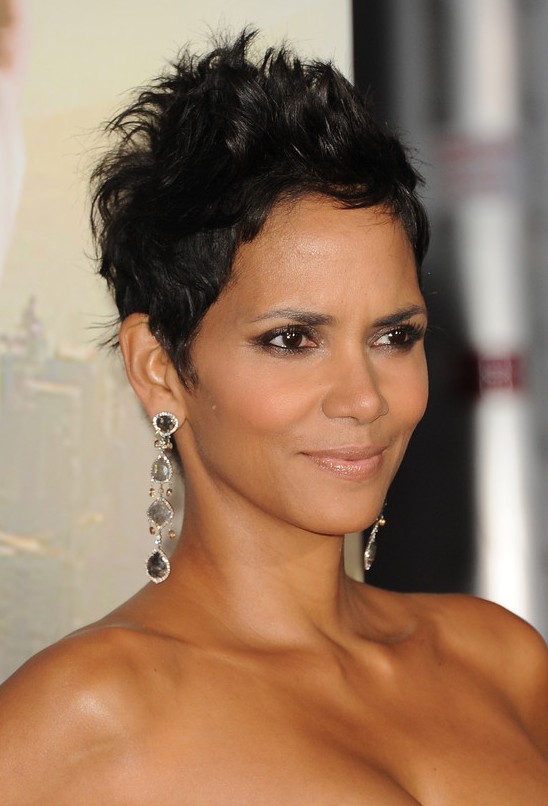 African American Hairstyle Ideas: Halle Berry is an American actress and a former fashion model, she is a big fan of short haircut, and most of the time she wears short pixie cut, and some times she wear short curly hairstyles, here is her latest hairstyle: she still sports her signature short pixie cut, she has definitely mastered the art of the messy pixie haircut!
Halle Berry's short pixie cut is relaxed, a lot people do love her short haircut very much! If you want to style this stylish messy pixie cut, "You can find a mild relaxer in a pharmacy that takes five minutes, but be sure to read the instructions well because it can burn your scalp," says stylist Marco Maranghello, who recommends getting hair professionally relaxed. Do you love this look?