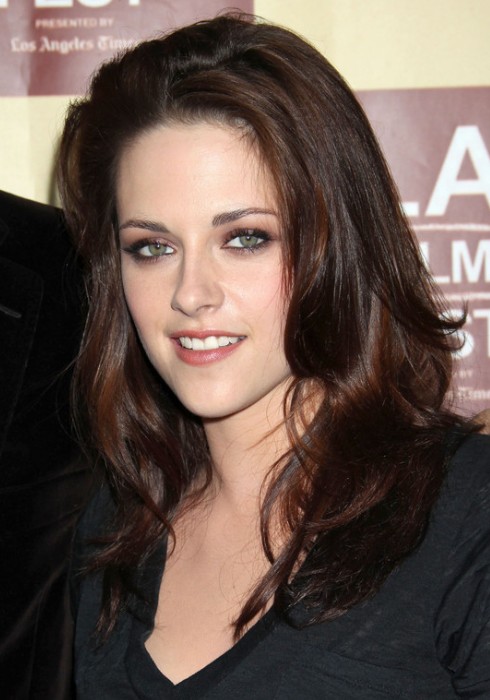 Sexy Summer Hairstyles for Women: Layered Wavy Hair
Kristen Stewart is sexy and sultry with silky smooth, structured waves in this long layered cut. The subtle auburn highlights complement her completion magnificently. Long layers are cut through the hair, starting from the jawline, curling around to frame her face. I love Kristen Stewart's hair color very much, which is perfect for summer!
Starting with a rough center part the hair is sprayed with a volumizing spray and blow dried with a round brush. The hair is divided into small sections and, using the round brush, given a blast from the blow dryer to create large loose curls. A light mist of finishing spray is used for that glossy shine.