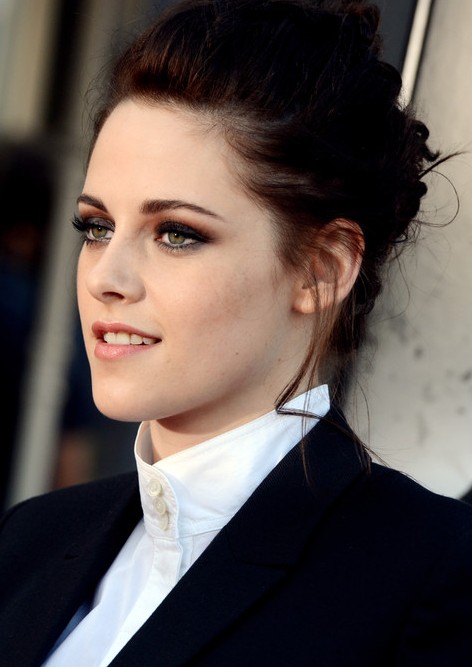 Latest Hairstyles – New Feminine Braided Updo for Women: Kristen Stewart countered her boyish jacket with a feminine updo featuring a hidden braid and loose tendrils. Her gorgeous long tresses were kept under wraps, in this romantic braided updo.
The hair is thoroughly blow dried and using a round brush, the bangs are blow dried up and away from the face, getting as much height as possible. Starting on the top of the head, the hair is loosely given a french braid to the nape of the neck. The remaining hair is then loosely braided and tied with an elastic band. The lengths of the braid are pinned up onto the back of the head, hiding the elastic band, with a slight tuck and pin. A few pieces of hair around the face have been pulled out adding to a more casual look.
This is a great updo hairstyle, which is perfect for any occasion, you can wear it for wedding, prom, party, dating, homecoming! Do you love this style?