Updated:
Kristen Stewart Loose Half Up Half Down Hairstyle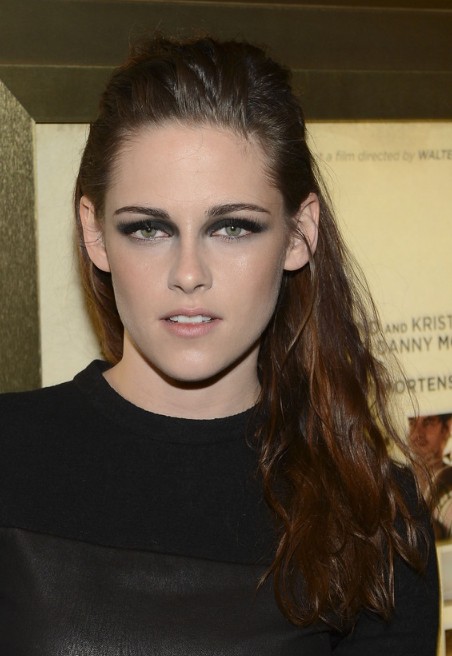 Here is Kristen Stewart's latest hairstyle, she still wears long hair this year. Kristen Stewart absolutely rocked this look, with smokey eyes and a half up half down hairstyle. With gentle auburn tones throughout the hair, this look is sultry and sophisticated.
The hair is first sprayed with a heat protective spray and roughly blow dried. Scrunching the hair with the palms of the hands, while blow drying, will give that subtle wave. Once dry, the bangs and sides of the hair are pulled back and pinned into place with bobby pins at the crown. The bangs can be slightly backcombed if some bouffant is required. Finally, the hair is given a light mist of hairspray, to hold into place. A few sections of hair around the face can be pulled out if desired, adding to that messy look.