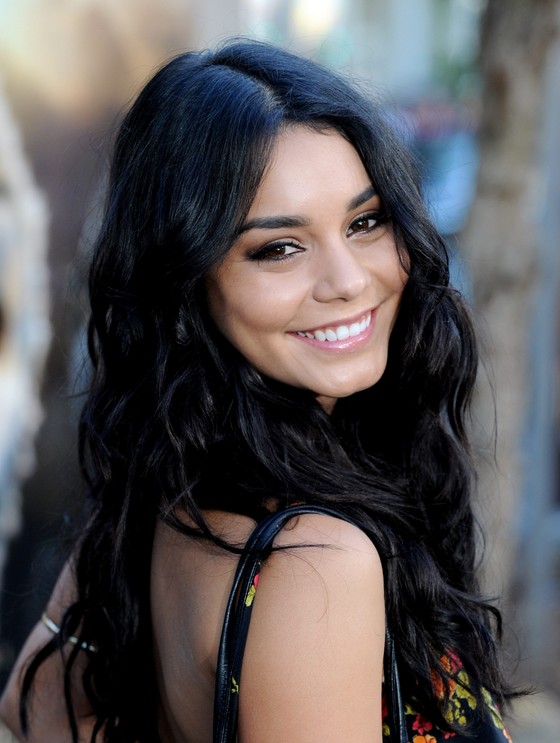 Simple easy casual daily hairstyle for girls
Vanessa looks dark and gorgeous with her black hair flowing down around her shoulders in a relaxed, off-duty moment!
Natural styles have come right to center stage this summer, which is good news for hair that has been cruelly treated with straightening irons for too long!  Now, a bit of natural wave in hair can look hot just by washing and leaving it to air- dry, like Vanessa's in this charming summer snapshot.
The center parting is perfect for her oval-face and the glossy curtain of hair falls apart to show the forehead and frame her lovely face.  With a few layers to remove the weight of hair, the casual waves create added volume in a style that's trendy, young and carefree!
Don't like her classic dark style? How about her latest new look: she wears sexy long orange ombre curly hair here!