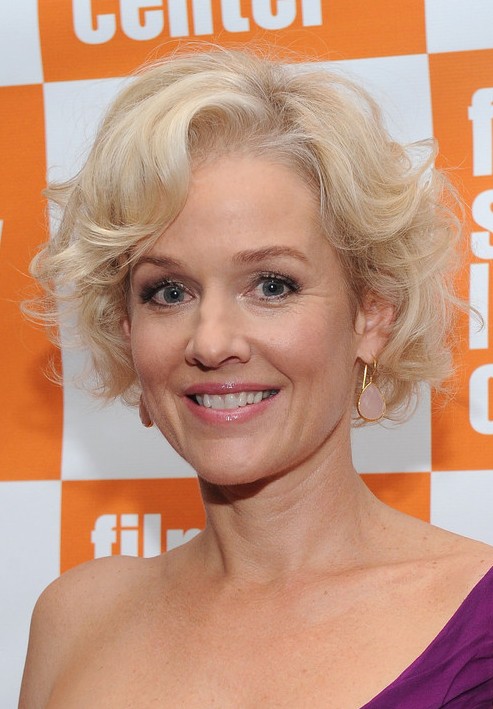 Latest Popular Layered Hairstyles for Women
Layered hairstyles are very versatile, whether short, long or somewhere in between-they lend themselves well to curls, waves, wind-blown looks or Up-dos. We have some to choose from here, that you can do at home.
Begin with freshly washed hair, which has been towel dried. Apply a good holding product, such as gel or mousse. Comb through to ends of hair to distribute product evenly. Put in a part if your style has one, and comb into desired style. Allow to dry naturally or under a hood dryer.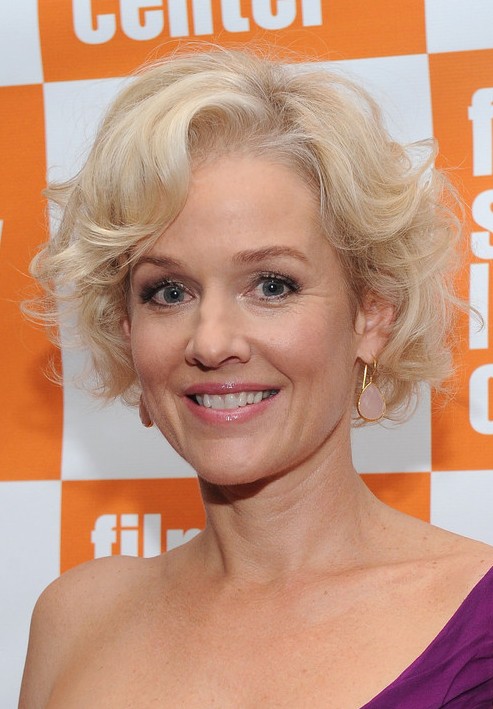 This romantic, curly style is easy to do-begin with making a shallow part on the left side of hair, about two-inches. Use a medium barrel curling iron or medium hot rollers, sectioning hair into one-inch squares; begin making spiral curls all over the head. For bangs, hold hair section back parallel with scalp and roll down toward forehead. When you have finished putting in the curls, spray all lightly with hairspray. When spray is dry, carefully comb all curls out individually taking care to retain the original shape of the curl and apply texturizing product to define curls. Apply root volumizer to bangs, holding them up while product dries, comb into place creating the desired wave and lift for front of style. Spray all with medium to extra hold hairspray.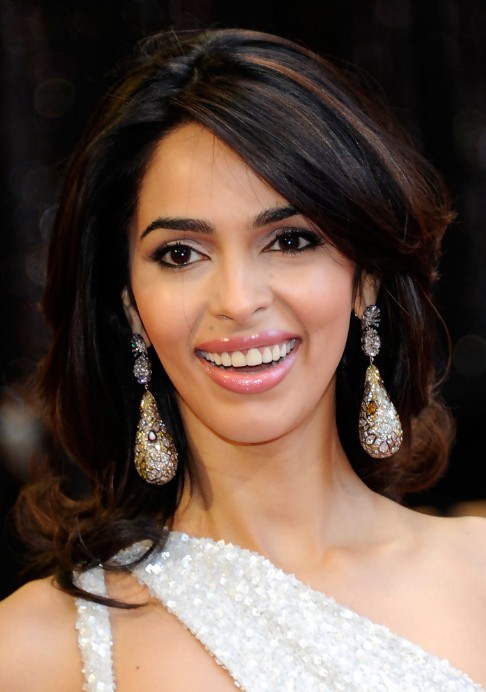 A soft look such as the one above is also very easy to do at home! A side part or center part works well with this "easy going" style, use a large barrel curling iron or large hot rollers, directing each section down. Direct sections that are nearest to face in toward face, if you want a face-framing effect. For more height in crown, use a smaller roller or curling iron. For desired lift in crown, you will need to add backcombing (teasing) how much to add depends on the height you desire. When all curl has been put in hair, brush all curls out and fluff with hands. Spray all with medium to extra hold hairspray to finish.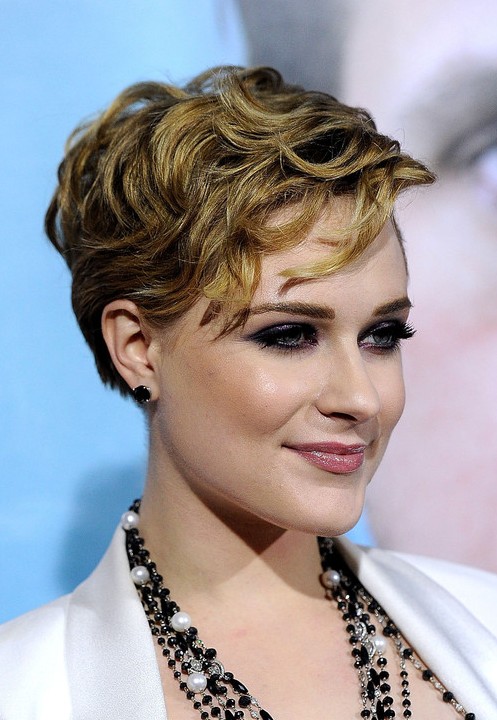 Here is a different style for your short layers; this would be great at the office, and transition nicely into that special evening affair. Use gel or a "wet look" product to comb the sides and back close to the scalp, leaving some "fringe" along the perimeter to soften the look more if you like. Use a medium barrel curling iron to put curl in front and crown, directing sections to the right and down. When all curls are in place and cooled, tousle with your fingers. At this point, you can backcomb (tease) each curl for lots of volume, comb into waves, or use a texturizing product to define curls. When you have achieved the look you desire, spray all with medium or extra hold hairspray to finish.
Last but not least, don't forget the hair jewelry, pins, barrettes or flowers that are so popular for the coming 2013 season!