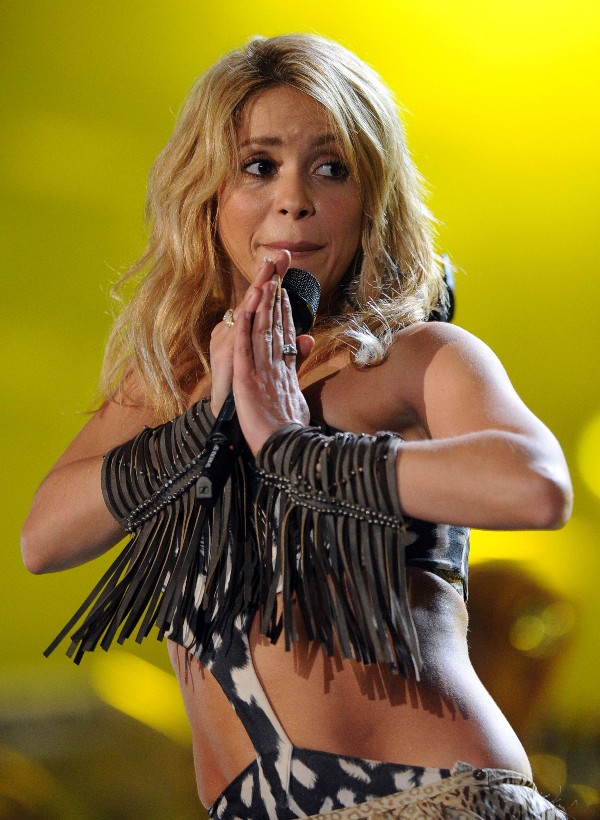 Shakira is wearing her hair shorter here and only lightly styled in flat waves for a casual look to match her sexy stage costume!
Her hair is mostly the same length with an off-centre parting adding a little asymmetry.  Her extra-long fringe is separated to display the forehead with a strand finishing at eye-level on one side to accentuate her big, brown eyes!
The mixture of blonde shades is carefully harmonized and includes the season's immensely popular strawberry blonde color for a contemporary twist.  Although tousled and untidy from the effort of performing, this style is still a fabulous informal look!