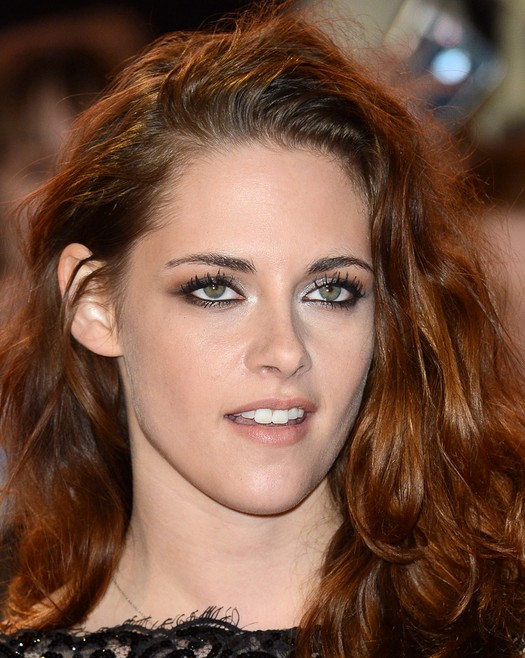 How lucky Kristen is to have this fabulous, natural copper-coloured hair!  And it's not surprising that coppery shades are so popular this summer – they look totally stunning in the sunshine.
Kristen's hair is cut into long layers and has plenty of natural, twisty movement that catches the light beautifully creating added dimension and texture. Styled around the forehead, this style shows off Kristen's lovely rounded hairline and forehead shape.
Keeping her look contemporary-casual, the short side parting adds a nice touch of asymmetry, with one side tucked lightly behind the ear. The other profile is accentuated by the lovely fall of hair that brings out the colour of Kristen's attractive green eyes.
This is also a good style if you want to make your face-shape look longer and slimmer!
This is a perfect long hairstyle for thick hair!