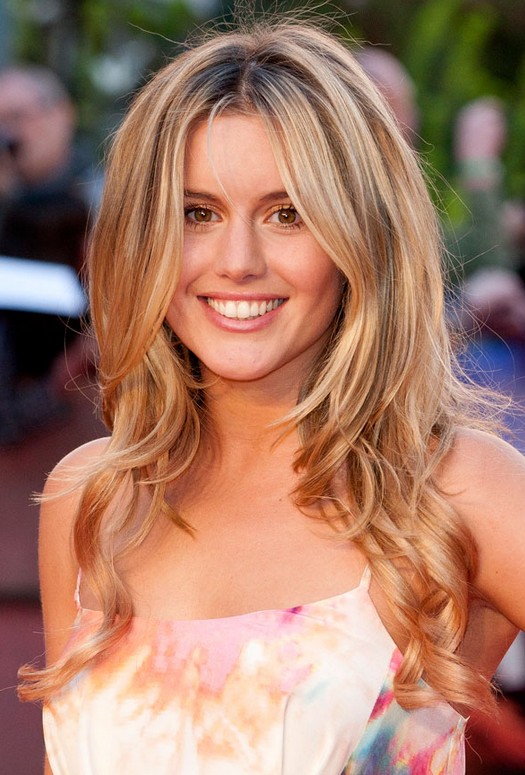 Center parting long wavy curly hairstyle for women
This fabulous new style is a clever blend of two contrasting looks!
Around the head, the long, smooth bob curves in above the collar-bone to draw attention to Caggie's chin and lovely smile. Then the lower lengths sweep out from under the sliced straight hair in beautiful, loose ringlets!
It's no surprise that balayage has proved more popular than the short-lived dip-dye trend and even the more sophisticated ombré colour technique. Balayage is just so artistic – allowing stylists to cut first then add the colour accents to create special points of interest.
Caggie's hair looks wonderful in delicate rose-gold blonde, with lowlights at the roots and sides emphasising the smooth and tousled movement in this totally contemporary, young look! This long hair style is perfect for oval, square, round faces.