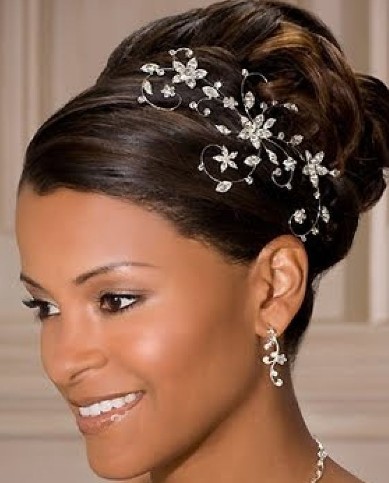 Both men and women tend to be more conscious about their hairstyle when attending a wedding. Who wouldn't be? It's a formal event so proper grooming is utmost important. For African American men and women, there are timeless styles that never fail to impress. If you are struck by serious dilemma on how to style your hair, here are some basic guidelines from hairstylesweekly.com which will help you come up with the perfect choice: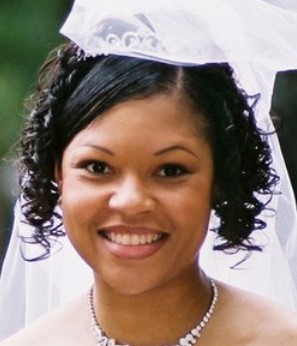 The Rule of Thumb
One thing that you need to bear in mind when thinking of the right hairstyle for the wedding is to keep it clean, neat and elegant. Stay away from the rave hair colors and do not bother yourself with the outrageous ways of styling your hair. A simple and elegant style which holds your hair in place will already do the job.
Short hair for men
The fro has become an iconic hairstyle for the 70's. Up to this decade, this still remains as a nice technique to style your hair for the wedding. The only difference is that, the exaggerated volume and poof is tamed down dramatically. It is now called as the mini-fro. The length all over the head is usually even. However, if you have a round or diamond shaped face, it would be necessary to shape your mini-fro with slightly varying lengths so the proportion of your face would be balanced.
Cleanly Shaven
For African American men, this can be considered as the epitome of neatness. Cleanly shaven or bald means snipping all your hair short. This hairstyle sure looks good on a tailored suit or tuxedo. It is perfect for men ho have oblong shaped face because it emphasizes their attributes. Though there are also men who can effortlessly wear their hair bald even if their face is not oblong shaped because of the confidence they exude.
Classic Updo Combined with Braid
For women, one way to deviate a bit from the usually updo without going beyond the limits is to incorporate braid in their updo. For example, have micro-braid, corn rows or box braid done to their hair and then tie all ends together to form an elegant bun.
Flat and Tightly Tied
If you do not want to trouble yourself too much with straightening, curling, braiding or other styling techniques, keeping it neatly tucked behind your head is the key. To make this look more elegant, you need to apply generous amount of hair wax or gel on your crown area. Then, create a side partition of your hair and use a fine tooth comb to sweep them to one side. Gather all your hair by the nape if you simply want a pony tail. If you are creating a bun, you might want to position it a bit higher.
These are the different ways on how African American men and women can style their hair during weddings. You could never go wrong with picking one among these. The elegance and appeal of these hairstyles would never fade in time.
Here are some popular African American Wedding Hairstyles for women: