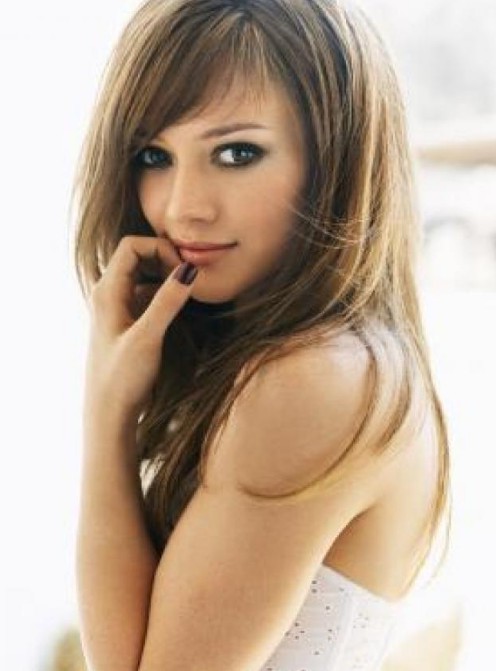 Cute long hairstyle for girls: This young look is great for giving long straight hair a touch of contemporary style, that's easy to maintain at home!
The parting is slightly off-center and the long fringe is carefully cut in an angled line, which flows down seamlessly to merge into one profile. This produces a pretty wisp of fringe over one eye and a flirty, peek-a-boo section over the other side of the face.
The asymmetry adds an attractive touch of contemporary edge to this natural look, which accentuates the eyes perfectly! And with a lightly tousled, trendy finish this haircut is perfect for showcasing long, shiny hair!