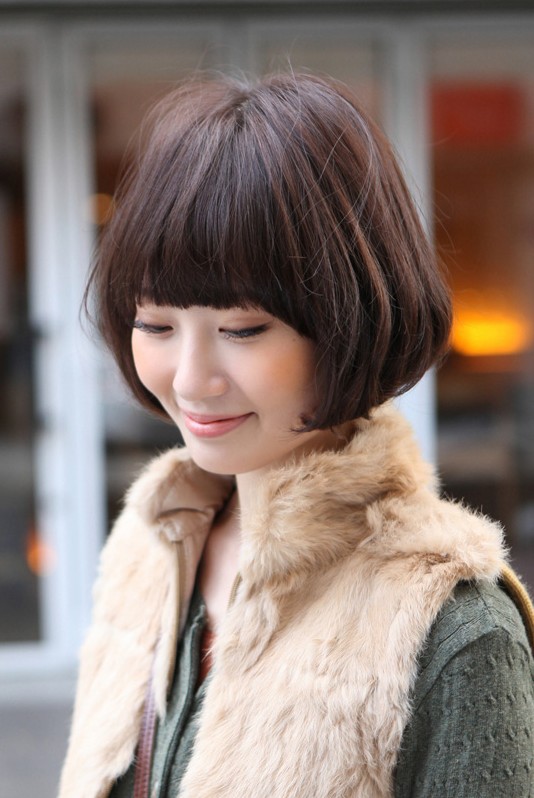 Korean Hairstyles 2013: Simple easy short bob hairstyle with blunt bangs
This easy-care medium-length bob is really a Pageboy Cut – a style that is going to be headline news in next season's new hair fashions!
This classic Asian hairstyle was combed forward from the crown to make a full blunt-cut fringe reaching below the eyebrows. The sides were carefully graduated down at an angle towards the back, making a precision-cut line which frames the face beautifully.
Simple to style
To style, all you need to do is blow-dry the sides and back with a large, round hairbrush curving the ends under for a little volume and shape at the ends. Styled with one side tucked carelessly behind an ear gives an attractive touch of asymmetry to the image of casual confidence this fabulous haircut projects!
This super-trendy style is great for straight hair and if you like to 'wash and go' the pageboy is definitely the one to choose!
This cute chin length concave bob hair style with full blunt bangs is a very good look for longer and squarer face shapes. It's also quick and easy to manage and style from home.
This Korean bob hairstyle is perfect for Oval, Oblong, Square, Heart, and Diamond face shapes.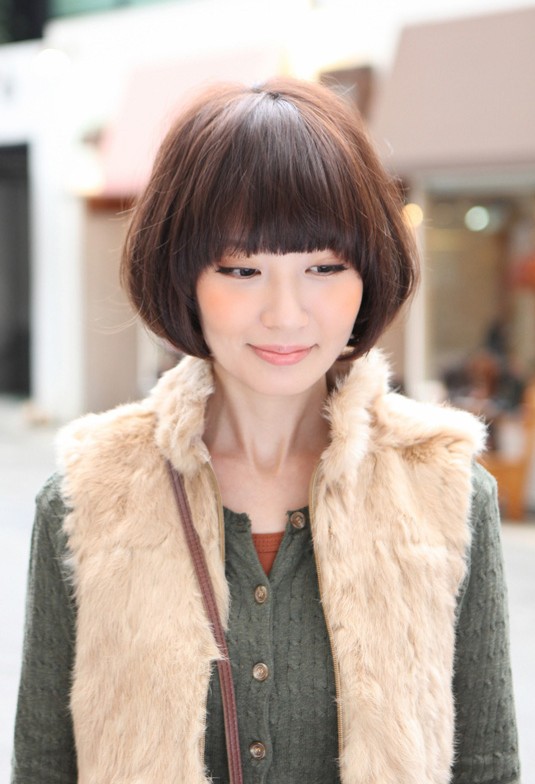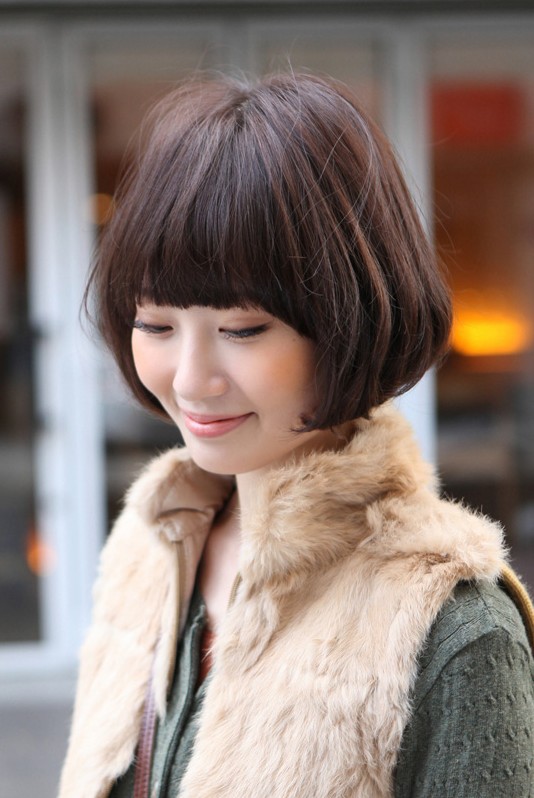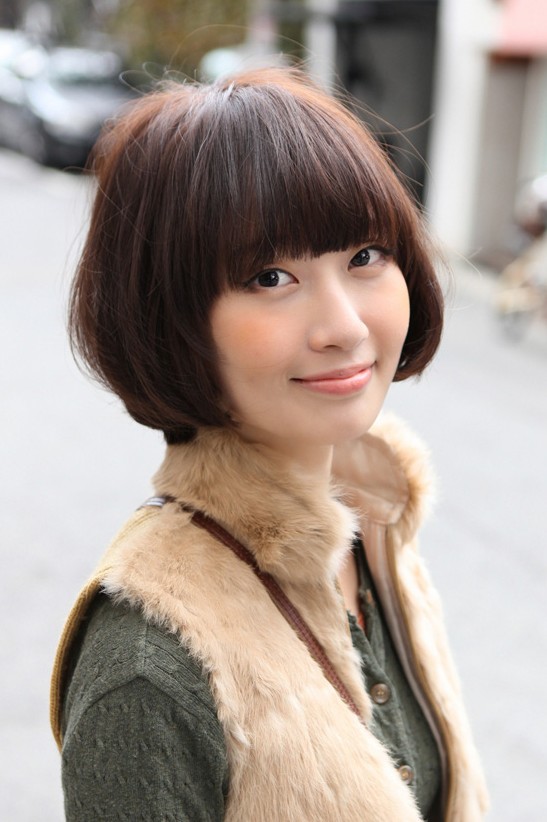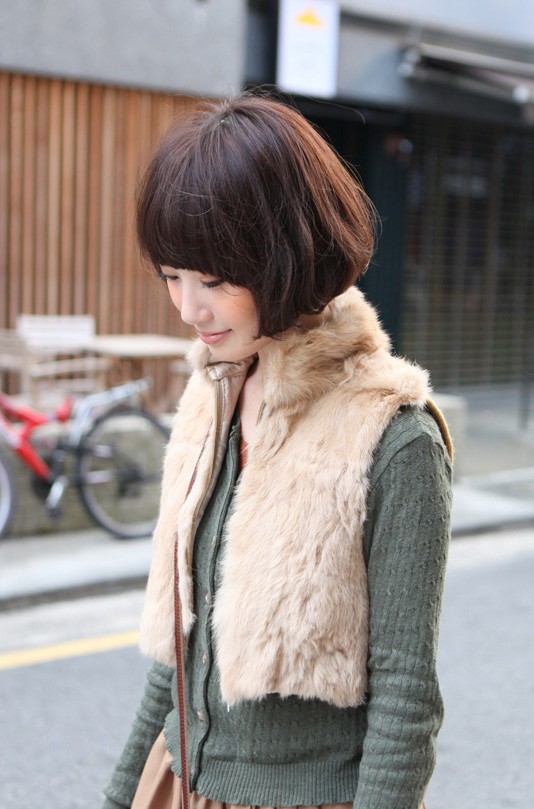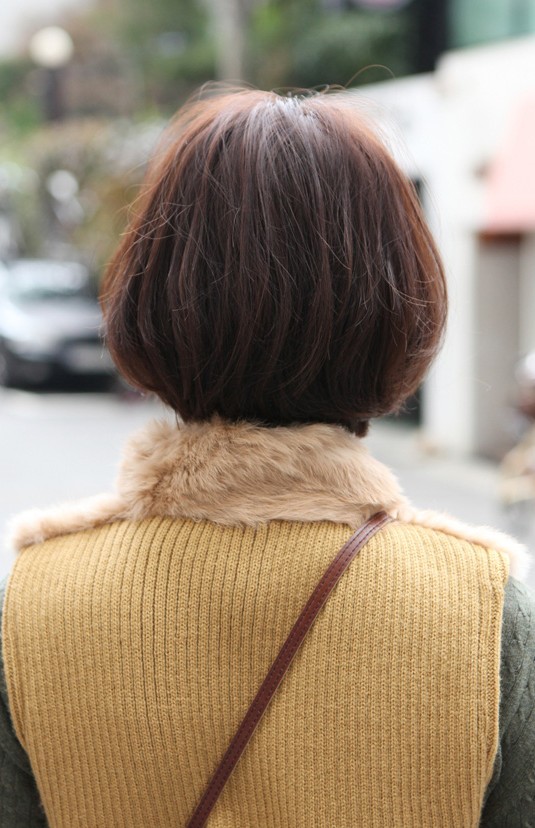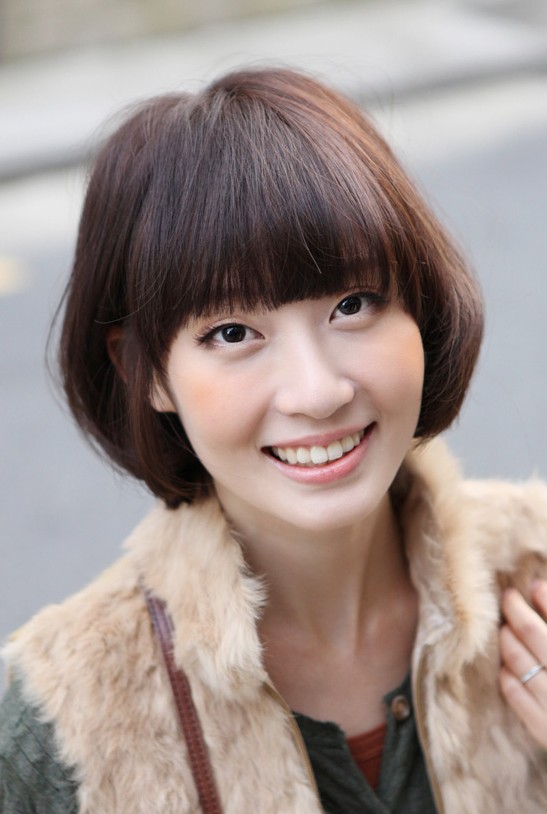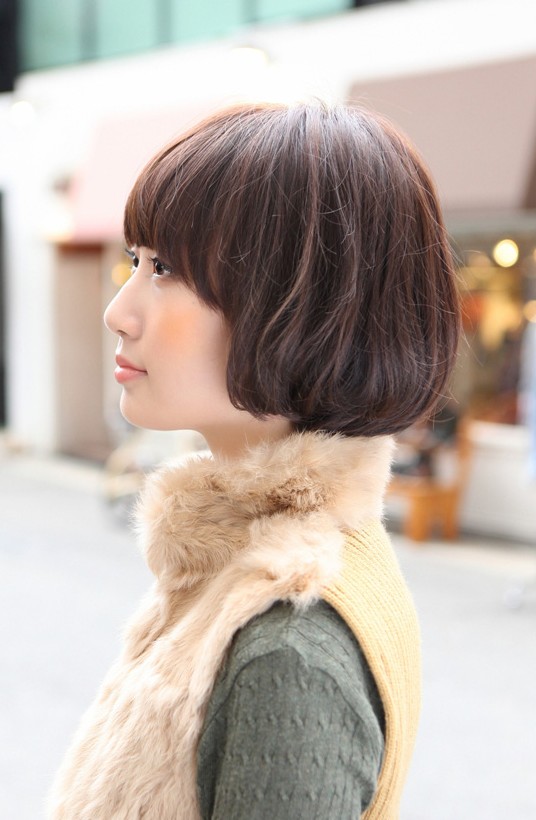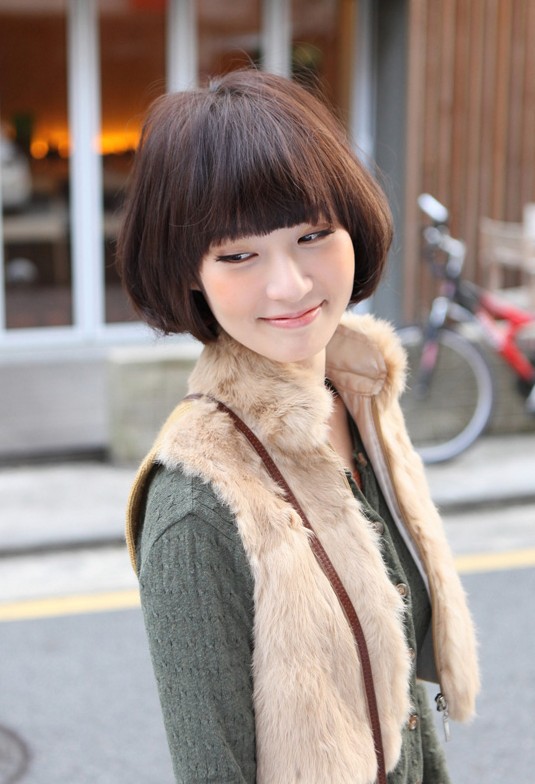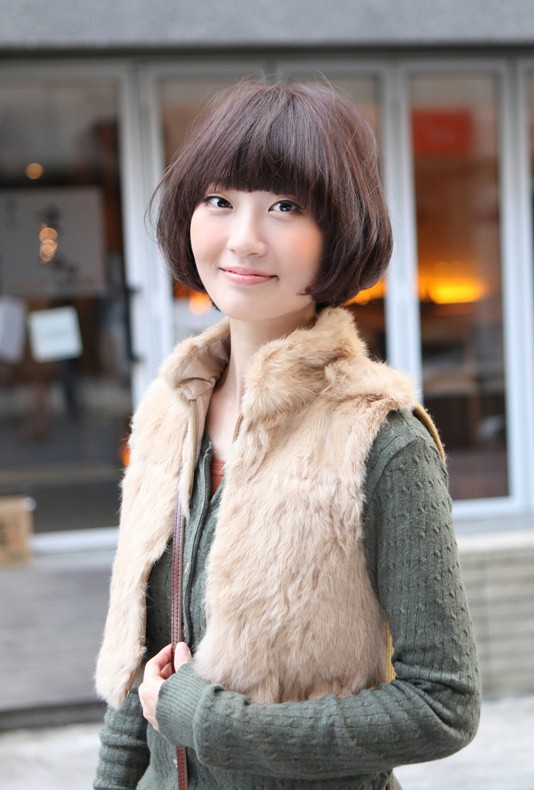 image credit: tan popo hair