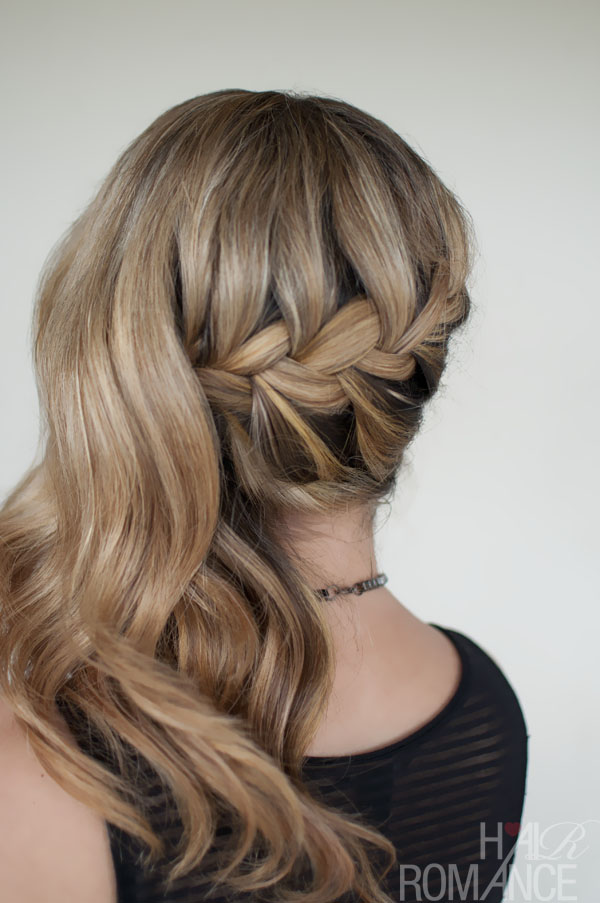 Unashamedly glamorous, this innovative side-swept braided style is the perfect combination of an up-style with a down-style!
This side-swept braid is something of a cross between a waterfall braid and the French braid Katniss Everdeen wore in The Hunger Games movie. Not only is it a chic way to keep hair out of your face on a hot day, but it also looks elegant on a night out.
The front has a side parting, with a long fringe draped seductively over one eye, before it joins the loosely waved hair falling around the shoulder. From the other side, the hair was styled off the face into a loosely braided, horizontal French braid along the back of the head. This leaves a pretty profile accentuating the bare nape and shoulder.
The trendy mixture of highlights and darker lowlights adds a special fashion edge to this elegant and highly sophisticated style!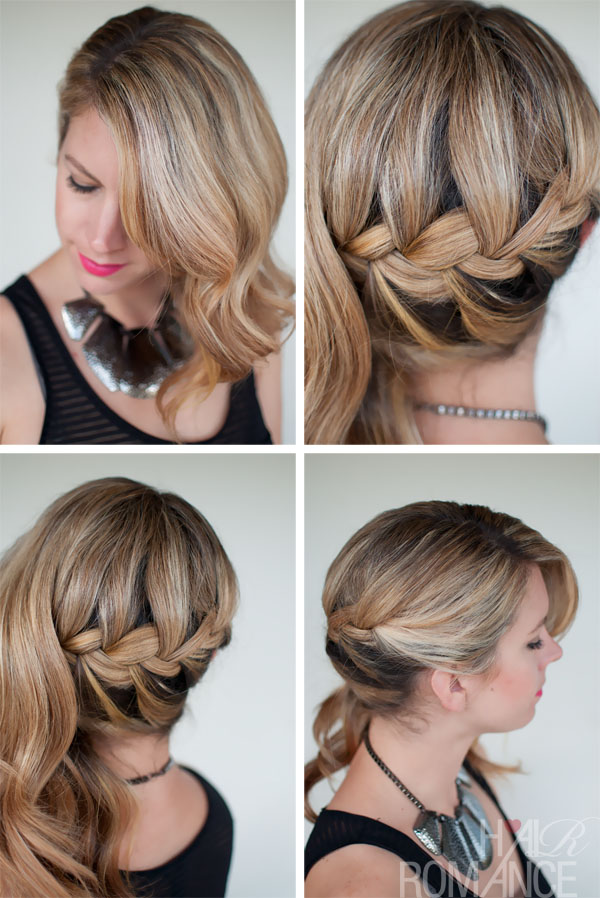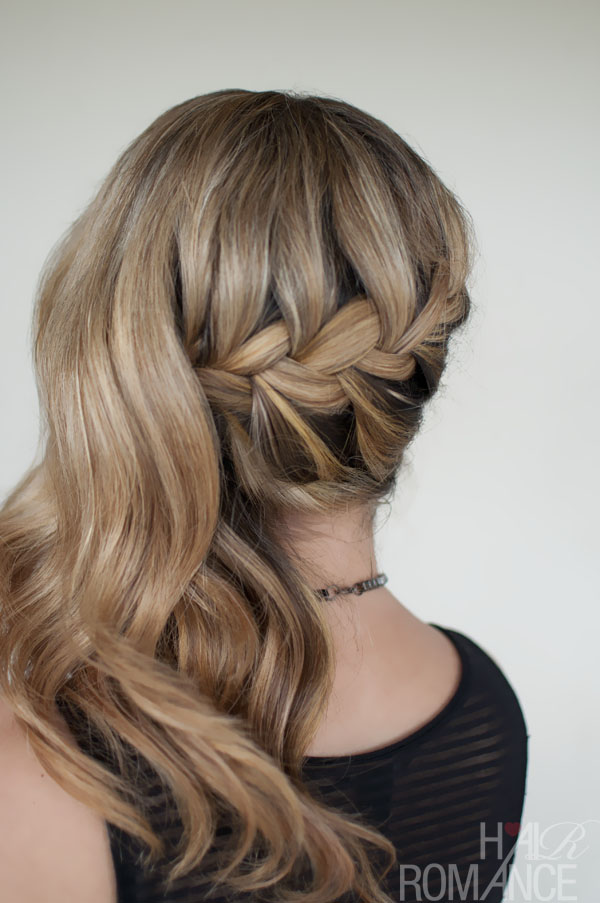 Do you want to know how to style this beautiful Side Swept French Braid? You can find out the tutorial in this exciting ebook. Check it out here.