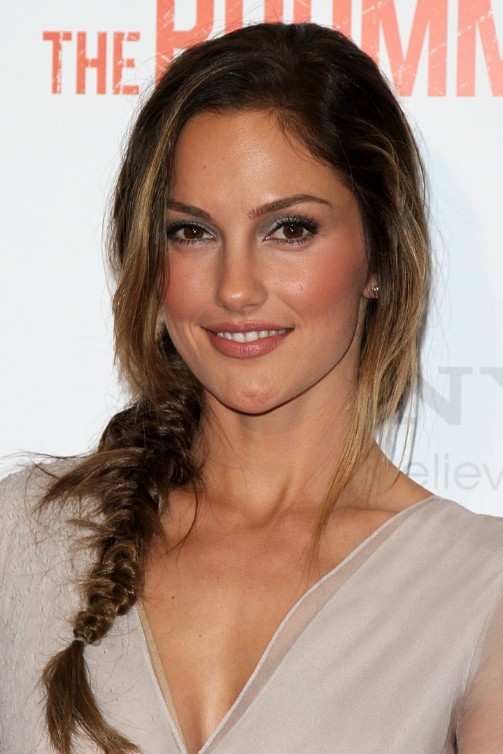 Minka Kelly's glowing skin is coupled beautifully with this youthful long braided hairstyle.If you are looking for a sexy relax messy loose side braided hairstyle, this is a great one.
The hair is given a deep part in the center all the way back to the crown and with the aid of a styling moose, is sleeked down and to the side. The lengths of the hair are then braided to the shoulder and tied with a dark elastic hair tie. A few locks of hair at the front have been left out from the braid and given a slight curl to frame and soften the face. Leaving the generous length unbraided adds a unique twist to an otherwise casual style.
This messy side braided hairstyle is perfect for round, oval, heart, triangular face shapes.