Updated:
Morena Baccarin Hairstyle: Sexy Short Tousled Curly Hairstyle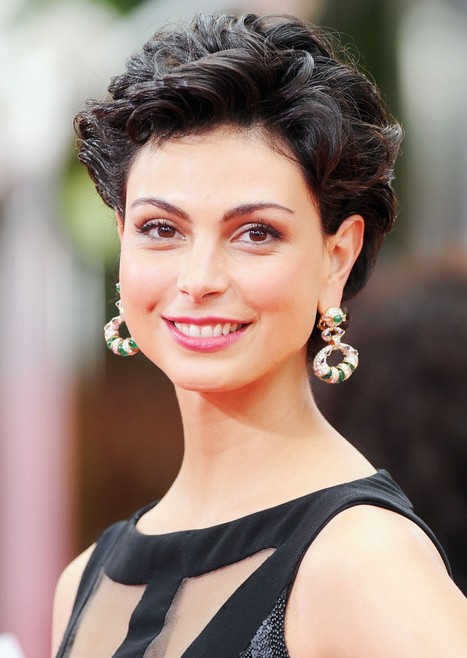 The consummately immaculate actress Morena Baccarin never fails to impress with her hair, dress, and matching accessories at celebrity events.    Shown here at the 69th Annual Golden Globe Awards, her hair is cut short and curled in a crop of back curling black hoops.
Parted with the fingers just slightly off of the center, her dark curls are placed delicately away from her forehead and ears so the eye can feast on her lovely face.  As noted above, her gold and green dangling earrings and floor-length black evening gown with peekaboo panels of sheer fabric leave us as spellbound as always.