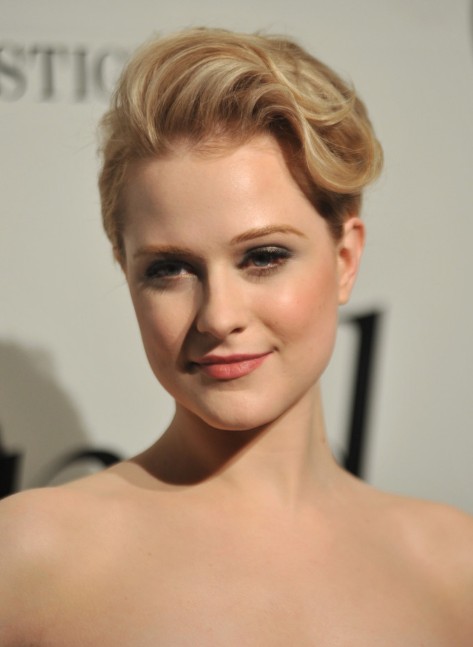 Here we have featured Easy Homecoming and Prom Hairstyles you can do at home on your own! No trying to get in at the salon when they are all booked up, or waiting around in a crowd if you are lucky enough to get an appointment. Just follow the suggestions below, and you will be ready for your big event. Just be sure and do at least one trial run before your big night to be sure you get the look you want with no hassles. Here are some tips from hairstylesweekly.com, enjoy.
Begin with freshly washed hair, which has been towel dried. Apply a good holding product, such as gel or mousse. Work product through to ends of hair to distribute evenly. Comb hair into the desired style, and allow to dry naturally or under a hood dryer.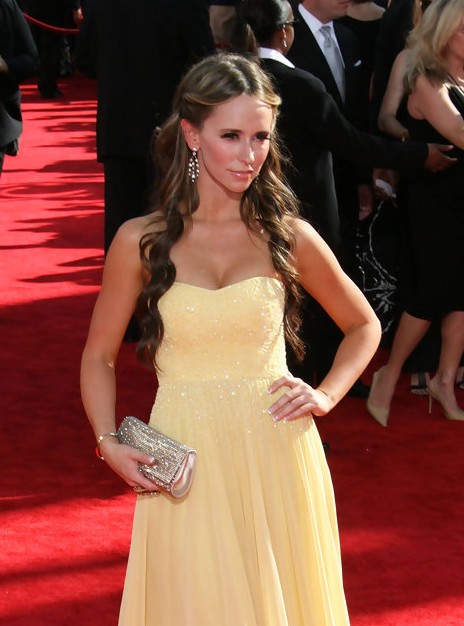 For this easy style for long hair, use a center or side part that is approximately three to four inches long. Making sections that are one-inch square make spring or spiral curls with a medium barrel curling iron or medium sized hot rollers. Begin at one end of the iron or roller, and wrap hair strand to the other end, if using rollers and hair is long enough, when you reach the opposite end of the roller-turn roller over and return to opposite end. Repeat till all of hair strand is on roller and secure. When all curls are in place, making sure they have cooled completely, spray lightly with hairspray and allow to dry completely. On both sides of part, make a two to three inch wide section-to do this, make a parting from existing part down to just in front of ear parallel to face. Pin these out of your way, and carefully comb out curls taking care not to put too much tension on them. At this point, you can put some texturizing product on them if you wish to keep the curl intact for a very defined look such as is pictured, or you can brush them and fluff them up for a very romantic look. Pick up a section you had pinned on one side of the part and roll it inward, toward back of head pin it behind ear hiding the pin under the other curls. Repeat on other side. Spray all with medium to extra hold hairspray, and add hair jewelry or flowers to make this a perfect Homecoming or Prom "Do"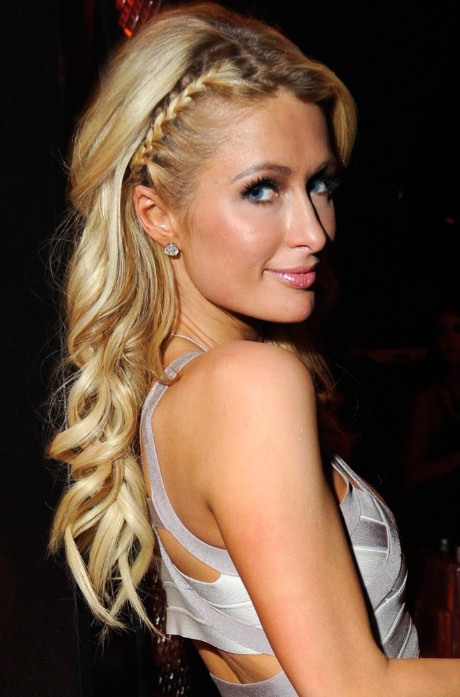 For this curly long style, you will want to go with a deep side part, for curling instructions please refer to the above instruction. Once all of hair is curled, make a part from original part down to just behind the ear, this is on the right side of the head, if your part was made on the right. If made on the left, then make this section on left as well. Begin a French braid at the top of this section and continue down to the ear, securing it just behind the ear. Mix remaining curls in with the rest of the curls around them. To dress this style up, use hair jewelry or very small flowers around braid. Spray all with medium to extra hold hairspray.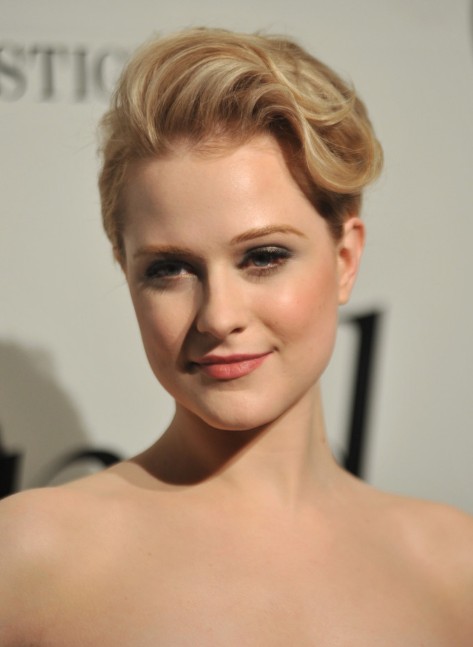 This style for a short cut, gives the appearance of an Up do. Use a good gel or "wet look" product, to comb sides and back very close to head. Make a two or three inch section on left side of head beginning over outer corner of right eye, and continuing over to left eye. Using medium hot rollers or medium barrel curling iron, comb section to be curled (section made parallel to part no more than width of roller) to the right holding very close to scalp, begin rolling hair strand. When completely rolled onto roller or curling iron, roller or iron should be sitting right on top of the section you are curling and should not wiggle around, this process creates the height and wave pictured. Repeat with rest of sections, when all curls are in place, carefully comb out. Place waves as pictured, backcombing (teasing) as needed. Apply medium to extra hold hairspray all over and add hair jewelry or flowers to finish.