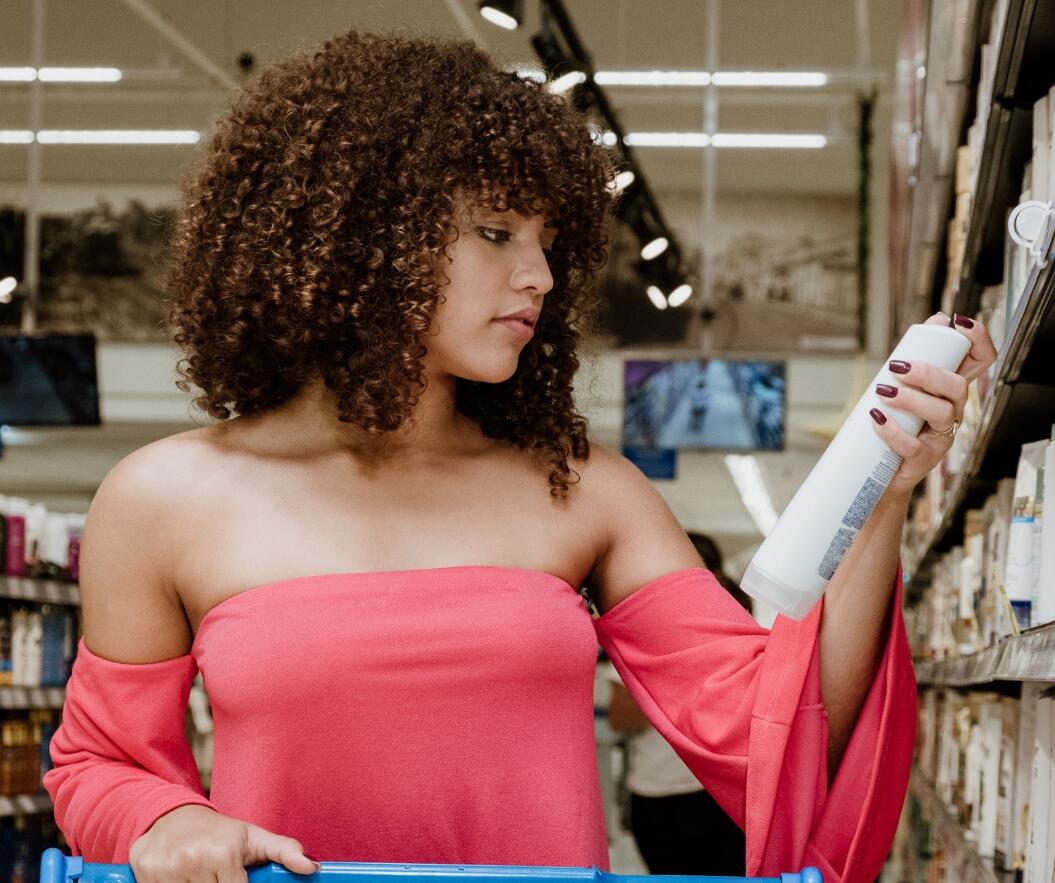 Resolutions. We all make them, and more often than not, break them. Have you kept yours? It's never too late to start (or restart). With a little help from the hottest AG Hair products, we've put together 5 healthy hair resolutions that are easy to keep.
1. DEEP CONDITION
Pamper your hair with a weekly deep conditioning treatment. Deep conditioning weekly will help with dryness and damage caused by heat and styling, and will help restore hair's elasticity and strength.

How often: Once a week.

Product: Massage Reconstruct Keratin Ani-Breakage Mask into clean, damp hair. Let sit for 2-5 minutes, or for a more intensive treatment, wrap hair and put under heat for 10-15 minutes. If your hair is extremely dry, you can also cocktail The Oil with Reconstruct for an extra-rich treatment.
2. DON'T USE HEAT ON BARE HAIR
Heat styling can be very damaging to your tresses, so it's important to create a protective barrier between your hair and your heat tool. By using a heat-protecting product you'll reduce breakage and avoid split ends.

How often: Any time you're using a hot tool on your hair.

Product: Start with BB Cream to prime and prep your hair, followed by Deflect on damp hair before blow drying. If you're using a flat iron or curling iron, spray Firewall 6" to 8" from dry sectioned hair prior to flat ironing or curling.
3. STOP PLAYING (WITH YOUR HAIR)
Twisting, pulling, touching, primping…every time you touch your hair it loses keratin – the protein that keeps it looking smooth and strong. Additionally, the oils from your hands can create frizz and even lead to breakage.

How often: Daily, for those with this addictive habit.

Product: No specific product will help you keep your hands off. But if you find that you're struggling to kick the habit, try wearing your hair in a cool high-pony or top knot a few times a week to avoid touching your hair.
4. GO AU NATURAL
Whether it's your texture or color, you must have been born with it for a reason, right? If you've got straight hair, try letting it air dry, forgoing the heat tools. If you have curls that you blow-out and straighten on a regular basis, try embracing your waves. Lifetime color chameleon? Consider taking a break and going back to your natural color.

How often: Try it once a week, but even once a month is admirable.

Product: Start by using Renew, AG Hair's Clarifying Shampoo, to remove product build-up and give you a fresh start.
5. PREVENT SPLIT ENDS
All four of the resolutions above will also help keep your hair healthy and help prevent breakage and split ends. Take it even further with regular use of argan and/or coconut oil into your hair routine. These rich natural oils have been used for centuries, and contain powerful antioxidants that keep your hair healthy.

How often: Daily to weekly, depending on how dry or damaged your hair is.

Product: Apply 1-3 pumps of The Oil into damp hair and style as usual.
Cheers to your best hair year yet.