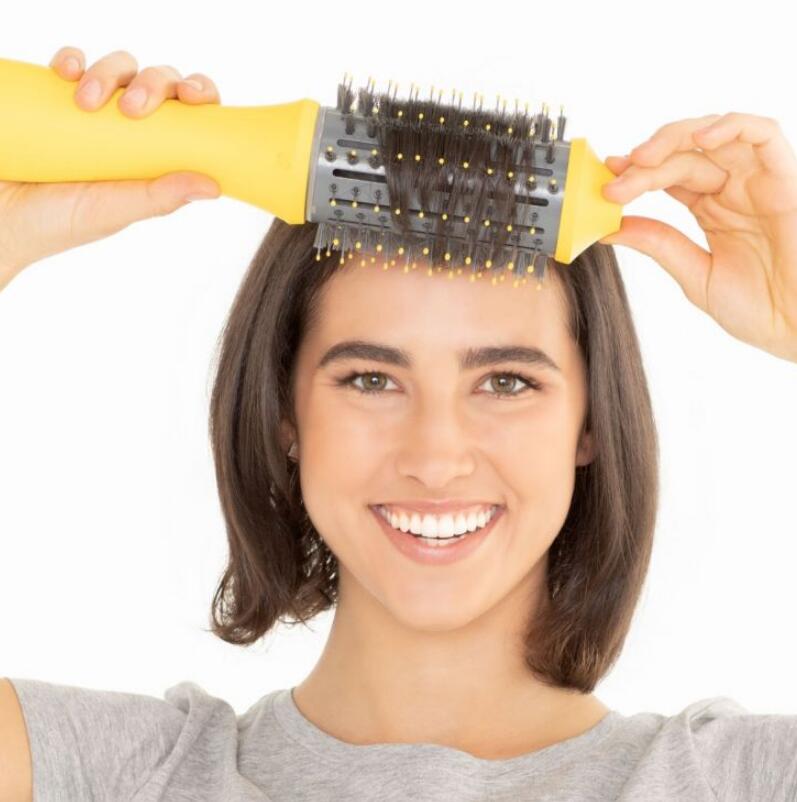 My experiences with round brushes haven't been so fabulous. I bought my first one about two years ago. Short story — it ended up with me crying on the floor, telling my boyfriend to just cut it out of my hair. Luckily, he has way more patience than I do and he somehow got it out without any help from scissors.
The first time you use a round brush can be a little intimidating. Stylists always make it seem so easy… the brush just glides gently through your hair (but hairstylists are total magicians who constantly have their hands in hair, so of course it's a breeze for them!). When you're at home? Not so much. The problem there could lie right in your hands… literally! With the wrong size brush! This was most definitely my problem.
Here's how to know if you're using the right or wrong size round brush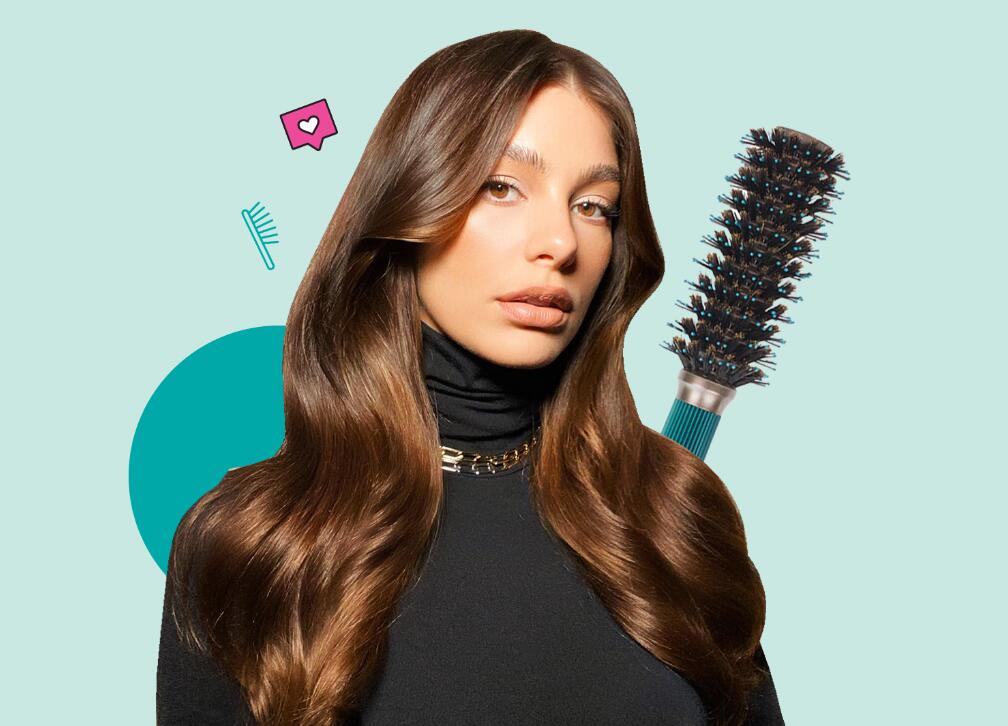 If your hair length is at your chin or shorter, the best size of round brush would be a 1.5″ or smaller like the Paul Mitchell Expression Ion Small Round Brush. A round brush can help add a little volume to your short hair when styling. A brush this size is also great for bangs!
For hair length from the chin to the shoulder, a 1.5″-3″ round brush is what you need. Now if the brush tends to get stuck or catching in your hair while styling it, it means the brush is too small. You should size up until it gently glides through your strands.
For Long Hair
For collarbone to longer hair length ladies, a 3″-5″ round brush is your go-to. Don't be turned off by this big, monster looking brush. It will work wonders in creating the smooth and voluptuous look your long hair is wanting to show.